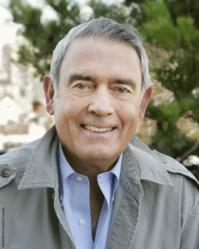 Rather offers a look into his career in his new book 'Rather Outspoken,' as well as in his keynote speeches nationwide.
Boston, MA (PRWEB) May 01, 2012
Veteran broadcast journalist Dan Rather's new book, 'Rather Outspoken: My Life in the News,' was released on Tuesday, May 1. This fascinating memoir offers a look into the important and history-making events that Rather has covered over the years, from the assassination of John F. Kennedy to Abu Ghraib.
Called by past audiences "insightful, entertaining, and humble" (University of Louisiana at Monroe) and "fabulous... his speech was perfect" (Hughes Agency), Rather is available for speaking engagements through the Boston-based American Program Bureau, a global speakers bureau that also represents such journalists as Jon Stewart and John King. In his keynote speeches, he offers a unique and experienced perspective on world events and the significance of journalism in our time.
Organizations who are interested in bringing Dan Rather to their next event should contact the American Program Bureau at 800-225-4575.
About the American Program Bureau (APB):
In business since 1965, the American Program Bureau represents a roster of high-profile speakers from entertainers and politicians to thought leaders and academics. Learn more about APB at APBspeakers.com or find APB on Twitter @apbspeakers.