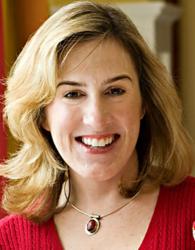 Before a small business takes advantage of funding, it's important to make sure your small business is incorporated, and that you've chosen the right business structure for your future goals.
Madison, Wis (PRWEB) May 01, 2012
One consistent need for all small businesses is to get funding, whether from a bank loan, bootstrapping, or alternative funding. BizFilings, a leader in online incorporation, has good news for those entrepreneurs looking for business funding; with recent changes in government legislation, funding may be easier to obtain than before for startups — and from more places than before. For those entrepreneurs who have incorporated their business and can show that they are taking it seriously, this also may prove them more attractive when applying for credit, bank loans, or the new trend in small business funding — crowdfunding.
According to BizFilings, the JOBS Act, signed into law on April 5, 2012, will make it more possible for startups to get funding by allowing non-accredited investors to participate in funding rounds. The JOBS Act is a combination of capital formation proposals to make it easier to raise capital, and also will make crowdfunding easier to obtain.
Crowdfunding, or the act of collecting money from multiple individuals (often online), has grown rapidly in popularity in the past few years. Websites like Kickstarter, IndieGoGo and Kiva have all raised millions of dollars for entrepreneurs. The JOBS Act will make it easier for small businesses to use these sites — adding the ability to raise up to $1 million annually through crowdfunding without having to follow any SEC registration or filing. Private investors will be able to invest up to $10,000 (or 10% of annual income, whichever is less) annually without any SEC filings.
According to a March 2012 Gallup poll, entrepreneurs with access to capital are three times more likely to plan on starting a business than their counterparts that lack that access — with women four times more likely to start a business when they had access, and men three times more likely.
Almost half (over 43%) of women-owned businesses were started or acquired with less than $10,000 in capital, according to data from the U.S. Census Survey of Small Business Owners in 2007.
The SEC has a grace period of 270 days from the signing of the JOBS Act to implement additional regulations. BizFilings suggests that in the interim, small business owners focus on getting all of their documents in place, including business plans, incorporation documents and financial forecasts. This grace period would also be the perfect time for unincorporated businesses to learn more about what formation is best for their small businesses, and to file for incorporation. For assistance pulling together these important documents, BizFilings and BizFilings' Registered Agent services can help by ensuring that entrepreneurs are properly incorporated, and have all the current legal documents and certifications that they need.
"The changes in legislation can have some great benefits for small businesses by legitimizing these alternative sources of funding," says Karen Kobelski, executive member of the leadership team at BizFilings. "Before a small business takes advantage of funding, it's important to make sure your small business is incorporated, and that you've chosen the right business structure for your future goals."
According to BizFilings, different types of businesses can have different benefits for entrepreneurs — both in the funding stage and beyond. If entrepreneurs are looking to get funding from venture capitalists, for example, their small business should be formed as a C corporation. Other businesses looking to get traditional funding may be happier with an LLC, which can provide a certificate of membership to investors. Though the differences between different forms of corporations are numerous, the one constant is that if an individual is willing to invest in a business, they will likely require some sort of documentation or stake in the business.
For more information about the benefits of incorporation, visit the BizFilings Online Learning Center.
About BizFilings
BizFilings is a full-service, online incorporation service provider, offering small-business owners a fast, easy and economical way to form a corporation, limited liability company (LLC) or other business structure online or by phone. BizFilings also offers a full range of business filing and compliance products, including nationwide Registered Agent Service, helping keep businesses in compliance with state regulations. BizFilings can be found online at http://www.BizFilings.com. BizFilings is part of Wolters Kluwer Corporate Legal Services, the leader in legal process and business performance management. It delivers the people, products and processes to drive transparency, ensure accountability and provide organized, accurate and actionable information for legal, financial and insurance professionals. CLS's business brands — CT Corporation, NRAI, BizFilings, Corsearch, CT Lien Solutions and TyMetrix — empower organizations to make better business decisions and be more efficient in today's highly transparent business environment.
About Wolters Kluwer
Wolters Kluwer is a market-leading global information services company. Professionals in the areas of legal, business, tax, accounting, finance, audit, risk, compliance, and healthcare rely on Wolters Kluwer's leading information-enabled tools and software solutions to manage their business efficiently, deliver results to their clients, and succeed in an ever more dynamic world.
Wolters Kluwer had 2011 annual revenues of €3.4 billion, employs approximately 19,000 people worldwide, and maintains operations across Europe, North America, Asia Pacific, and Latin America. Wolters Kluwer is headquartered in Alphen aan den Rijn, the Netherlands. Its shares are quoted on Euronext Amsterdam (WKL) and are included in the AEX and Euronext 100 indices.
Visit our website, YouTube, follow @Wolters_Kluwer on Twitter, or look up Wolters Kluwer on Facebook for more for information about our customers, market positions, brands, and organization.