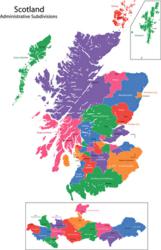 We have seen the housing industry decline year in year since 2008...
Basingstoke, UK (PRWEB UK) 2 May 2012
Website development for property companies is becoming more common as the housing industry continues to struggle and competition remains high. This is why a leading estate agent in Edinburgh approached Marketing Quotes, to help with increasing their web presence and expand their internet marketing. Scotland has seen a fall in the value of property over the last few years and the recent news about the double dip recession is only going to cause the property sector in Scotland to reduce further.
A senior manager from the Edinburgh based estate agent stated, 'We have seen the housing industry decline year on year since 2008 and the recent news about entering into a double dip recession means that there are no signs of improvement. For this reason, we have decided to get more aggressive with our marketing campaigns (online and offline) in order to ensure we are the first choice for house hunters around Lothian.'
Anne Richards (who works with many of the website designers and developers at Marketing Quotes) added, 'It is not just the Scottish housing market that are finding things tough at the moment, but every industry sector with the exception of banking. There is business around, but these days, only the strong will survive, and marketing plays an important part of this. Good internet visibility is essential these days, as so much business is now done online.'
About Marketing Quotes - Marketing Quotes is a free service to UK businesses to help UK businesses to get free advice and quotes from local marketing agencies that have experience in their industry sector.