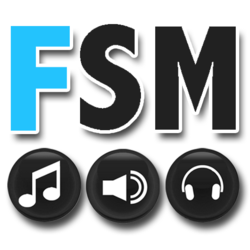 "Thanks guys for some awesome royalty free music. Beats me having to take the time to come up with some great scores!" - LyricsGirl
Reston, VA (PRWEB) May 03, 2012
Footage Firm, a leader in stock footage distribution, is excited to announce that it is sponsoring a new website that will offer free, professional quality stock music. The new website is called Free Stock Music (http://www.freestockmusic.com) and is quickly becoming one of the most successful free production music suppliers on the Internet.
"We are excited to announce the launch of FreeStockMusic.com," says Footage Firm CEO Joel Holland. "Providing free production music is a nice way to complement our core focus on selling stock video products."
FreeStockMusic.com currently offers nine different categories of free stock music, ranging from cinematic scores to modern pop rock. The site has been gaining traction since its launch in September 2011 and now hosts over 160 completely free production music tracks.
Each clip on FreeStockMusic.com is offered in three different file formats (.wav, .aiff and .mp3) to ensure that they are compatible with any video editing or audio editing software such as Final Cut, Avid, the Adobe Creative Suite or ProTools. These stock music tracks can be used in films, commercials, corporate presentations, class projects, radio broadcasts and more. All of the clips are offered at absolutely no charge and a full royalty-free license is available on the website.
To start downloading free production music, just visit the site at http://www.freestockmusic.com and register for a free account. All it takes is an email address or Facebook account to get signed up. Once your account is created, you have unlimited access to download as many stock music tracks as you want, as often as you want, at absolutely no cost.
There are currently over 20,000 registered users on FreeStockMusic.com, and the site is growing fast!
"Thanks guys for some awesome royalty free music. Beats me having to take the time to come up with some great scores!" - LyricsGirl