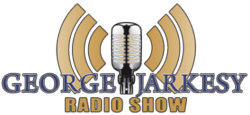 So lifelike you cannot tell the difference between whether it is real or not
Houston, TX (PRWEB) May 02, 2012
The George Jarkesy Show, a Nationally Syndicated Radio program focusing on the intersection of business and politics, welcomed Ruben Moreno - the CEO of the hologram business 360 Brandvision on April 24th, 2012. Holograms made a huge splash at the Coachella Music Festival with a hologram of the late Tupac Shakur dancing with Dr. Dre on stage.
Jarkesy asked Moreno what the key drivers were for making the process so lifelike. Mr. Moreno explained that, "the technology has improved so much that image itself is crystal clear…the other thing is that technology has improved such that you can create content." He further stated that when you, "combine the two aspects you can get holography that is so lifelike you cannot tell the difference between whether it is real or not." Moreno stated that the current customers of 360 Brandvision include Google, You Tube, The PGA Tour, The NFL, and Hewlett Packard, and Major League Baseball. Jarkesy stated, "This cutting edge technology will revolutionize the way the viewer interacts with media and will be a key advertising tool in the future."
You can hear the full episode and highlights of the interview here.
About Jarkesy & Company
George Jarkesy is a money manager and professional investor, respected financial and corporate adviser, and radio host of the nationally syndicated 'The George Jarkesy Show'. He is a frequent market commentator and guest on FOX Business News, FOX & Friends, and CNBC. George started his career in the financial services industry with a New York Stock Exchange member. George also serves on the Finance Committee of the Republican National Committee (RNC) and is an active member of the National Investment Banking Association, The Jarkesy Foundation, Helping A Hero, and Chairman of The National Eagles and Angels Association.
About 360Brandvision™
360Brandvision is a licensed reseller of viZoo™ technology. As the largest viZoo™ Solution Partner in North America, 360Brandvision is responsible for sales and rentals in the U.S. Extensive knowledge of the viZoo™ line of products and the ability to consult in every stage of the user process from concept to content production to installation and maintenance are covered under 360Brandvision's turnkey services.
360Brandvision™ offers free consultation services to any company or organization interested in utilizing holographic video technology in North America.
For more information, pictures, and video visit http://www.360BrandVision.com.