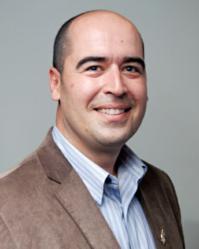 We are excited that Alex will be leading the business development for our Philadelphia office. - Michael Hadley, iCorps CEO, president, and co-founder.
BOSTON, MA (PRWEB) May 03, 2012
iCorps Technologies, Inc. is pleased to announce that Alex Archawski has been named Business Development Representative, and will lead business development efforts for iCorps in the Philadelphia market. The company's Philadelphia office, which opened last September, is the latest effort in iCorps' strategy to provide its outsourced IT services, expertise, and proven solutions in major markets along the Northeast Corridor.
"We are excited that Alex will be leading the business development for our Philadelphia office," says Michael Hadley, iCorps CEO, president, and co-founder. "We are confident that Alex's commitment, strong experience, and understanding of our delivery-centric business will enable him to fuel iCorps' growth there, and help us to respond locally to the growing demand for our quality outsourced IT services and expertise in that market.
Archawski brings more than 13 years of experience in business development consulting. He most recently served as a Business Development Consultant for AGA Consulting. Archawski is a Philadelphia native, who served in the United States Navy as a Search and Rescue (SAR) Swimmer. He enjoys traveling with family, sprint triathlons, hiking, sailing and fishing. Alex also volunteers his time educating transitioning veterans as they reenter the workforce.
Archawski already has made inroads in his efforts to establish the iCorps brand in the Philadelphia region and started to cultivate relationships with area businesses. "The timing is good and the need is there," Archawski says. "iCorps has been very careful to build solid customer relationships and a strong reputation in the New England area. I want to replicate that success here in Philadelphia. iCorps is a strong organization with a dedicated team that's focused on delivering high-quality IT consulting services. They have confidence in their products and services, and know their market. I'm pleased for the opportunity to help companies here in Philadelphia benefit from the expert guidance and technology services that iCorps provides."
Alex Archawski can be reached at 215.360.3610 or via email at aarchawski(at)icorps(dot)com.
About iCorps
A pioneer in IT services and solutions since 1994, iCorps Technologies provides the best certified expertise in every aspect of technology — including Managed Services, technology consulting, IT support, and application and Web development. Our services can be provided either à la carte or as part of a comprehensive outsourced IT program, depending upon your specific requirements and budget. iCorps believes that technology should fit your business. Our customized, scalable, and business-driven solutions put technology to work for you — and drive your company to be more profitable, productive, and competitive. For more information, please contact iCorps at 1.888.642.6484 or visit http://www.icorps.com.