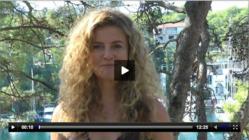 "Doing this kind of Pilates in London can take years off your physical appearance without resorting to dangerous surgery, toxic injections, or hours of exercise."
Chelsea, London (PRWEB UK) 2 May 2012
Reversing the aging clock and erasing facial wrinkles via Botox, or reducing love handles by going under the knife has been the only option for busy people in London, until now...
A new wellness program created by Sonia Palecek, one of Chelsea's top Pilates, health & fitness coaches aims to take a decade off the appearance and body shape of busy people in London. And all of this in only a week?
"It is not a secret that reversing the biological clock is absolutely possible", Sonia says. "Working intelligently and holistically from inside out can take years off your physical appearance without resorting to dangerous surgery, toxic injections, or hours of exercise."
The name of Sonia's program is '7 Days to Knock Off 7 Years', and it helps clients to transform into radiant, energized and more youthful looking people. Sonia says: "It takes some commitment, but when clients see results in just one week, even most of the busy bees whether these are mums, City workers or those past employment can find a few hours a day for a week".
During the one week program, Sonia works one-on-one with four people for up to 1.5 hours for the first five days. The remaining two days, clients simply follow Sonia's instructions whilst staying in touch via email.
Clients go 3 simple stages, first of which allows their bodies to become more efficient fat burning furnaces whilst boosting their energy.
Stage 2 builds a strong posture - which can reduce years to one's appearance.
Stage 3 helps toxin elimination and reduces internal and external stress. "It is the stress of the busyness of our lives that creates the over acidity in our bodies which ages our cells dramatically making us tired and unhealthy." Said Sonia in a recent interview.
The first few days of this program take place at Sonia's private studio in Chelsea and in Sonia's kitchen where clients discover simple ways that busy people can eat healthy.
One client, Ellen Morton said: "… the results were immediate."
Ellen went on to say: "I have been a long-term insomniac and had given up on ever finding a proper sleep rhythm again. From the very first week my sleep patterns were transformed. My energy levels improved dramatically after the first week. I also now sleep through the night and have only had three nights of insomnia in six weeks versus five nights of insomnia a week!"
To become a client in Sonia's next '7 Days To Knock Off 7 Years' program call 020 3468 6975.
Sonia's next program begins on 11 June 2012 and will run twice a day. The students can choose to attend the day-based program (9.30-11am) or they can choose to attend the evening-based program (6.30-8pm).
The cost of the program is £247 for the week, but for special Early Bird fees and more information call Sonia's team on +44 20 3468 6975. All ages & fitness levels are welcome. Spaces are limited.
Visit Sonia online at: http://www.SoniaPalecek.com/look_younger
Sonia Palecek works with people throughout London. More specifically at 16 Cale Street, London, SW3 3QU, UK and throughout Kensington, Fulham, Chelsea, South Kensington, World's End, Holland Park, Belgravia, Knightsbridge, Earl's Court, West Kensington, West Brompton, Victoria, Pimlico, Mayfair, the City of London, Marylebone, Notting Hill, Hammersmith, ST John's Wood, Battersea, Parson's Green, Putney, Maida Vale, Primrose Hill, Swiss Cottage, Hampstead, West Hampstead, Islington, Chiswick, and Tower Bridge.