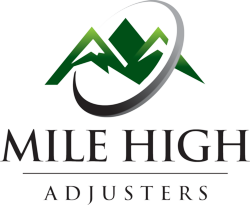 The top 5 weather evens of 2011 produced an estimated 2.9 million insurance claims...
Denver, CO (PRWEB) May 15, 2012
Insurance Adjusting is an age-old industry that has somehow managed to fly under the radar of most people. The adjuster's job is to document property damage on behalf of the insurance provider after a claim has been filed, making the transition to this field virtually seamless for skilled tradesman.
Industry leader Mile High Adjusters has developed a brand-new adjuster training facility for individuals who wish to either learn the trade from scratch, or become more efficient in the field. With hands-on training and highly experienced instructors, Mile High Adjusters is the premier adjuster training facility in the United States.
In December 2011, Weather Services International (WSI) predicted 12 Tropical Storms, 7 Hurricanes, and 3 Major Hurricanes for 2012, and this is just one portion of the adjusting industry. Adjusters also work extensively during major fires, tornadoes, hail storms, floods, and the list goes on and on.
The top 5 weather events of 2011 produced an estimated 2.9 million insurance claims at an estimated loss of over $21 billion across more than 30 states.