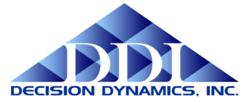 The record growth experienced by DDI is a direct result of the personal commitment to customer service...
Lexington, South Carolina (PRWEB) May 04, 2012
Decision Dynamics, Inc. (DDI) has unveiled the most recent version of Premier eTitleLien™, which introduces users of the electronic titling software to a fresh new look complete with innovative, state-of-the-art features, exclusive to the system. This news comes as DDI has surpassed 1,800 customers, and achieved record sales growth during the first quarter of 2012. The month of March alone brought growth at a rate of 30% for DDI. Glenn Thames, President and CEO of DDI remarked, "The record growth experienced by DDI is a direct result of the personal commitment to customer service that DDI offers lenders by providing a secure, user-friendly, web-based application utilizing the latest technologies, while only charging for the transactions a customer actually processes, and never locking a lender into a contract."
Premier eTitleLien™ is a secure, web-based application which allows lienholders to participate in a state's ELT program and remain in complete control of their title portfolio. Premier eTitlieLien™ offers lienholders a wide array of value add features, including: VIN Inquiry, Lien Alert, generating customized State Forms, NADA and other valuations. Lienholders are able to manage vehicle titles electronically, and receive an electronic record of a lien in lieu of a paper title. With Premier eTitleLien™, lenders have access to their electronic records and the tools needed to streamline the titling process. DDI also offers solutions for complete title management, including paper title services.
The electronic titling program benefits motor vehicle agencies, lienholders, and vehicle owners. Motor vehicle agencies benefit by providing more timely data exchange, improving data accuracy, and reducing and controlling the use of secure forms. Electronic titling benefits lienholders by reducing mailing costs, reducing physical storage requirements, and deterring the inherent fraud associated with duplicate titles and paper title releases. Vehicle owners benefit by receiving clear titles upon the release of the lien of the electronic title.
"A newly added DDI customer insisted that it was the service she received during the selection process that set DDI apart from other ELT service providers and drove her to choose DDI." Thames adds, "Serving over 1,800 customers nationwide is a tremendous achievement for DDI, and I am confident that this number will only accelerate as DDI strengthens its commitment to being the Premier ELT service provider in the nation, delivering the most effective ELT solution with the highest level of customer service."
Decision Dynamics, Inc. (DDI) is a software technology company that provides electronic titling services and software solutions for lienholders in the United States. DDI now serves over 1,800 lenders throughout the US.