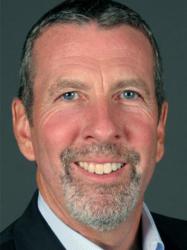 There is no question that the industry has a big challenge with the "Engagement Gap," even though most programs are offered at no charge, and many include participation incentives.
Naples, FL (PRWEB) May 03, 2012
Healthcentric Partners, Inc. starts business today as an engagement strategy and marketing consultancy focused on employee health and well-being improvement initiatives. Frank Hone, former Director of Sustainable Engagement at Healthways, will serve as Managing Director.
The firm's specialty is helping employers, both directly and through their vendor and health plan partners, to overcome the growing challenge of poor employee health engagement. Healthcentric Partners supports customers with strategy development and communication planning using consumer insight and principles of healthcare advertising proven effective in motivating behavior change.
"Our view is that the same sort of marketing power that builds consumer brands has the potential to ignite and energize health and well-being improvement and overcome the rational and emotional barriers to health behavior change. We also need to instill more of a business emphasis to well-being programs – there needs to be strategic focus, realistic expectations, effective delivery and meaningful metrics", Mr. Hone stated.
In their 2011 survey of US employers, Towers Watson reports that 66% of employers claim that "employees' poor health habits" are the top challenge to maintaining affordable health coverage, and 74% state they would like their health plan to do more to help change member behavior relative to making healthy lifestyle decisions.
These data represent the clear frustration of employers about the lack of progress in achieving effective engagement for available programs. Most companies – customers and vendors alike – are simply stymied about how to address the lack of participation and follow-through.
Mr. Hone notes, "There is no question that the industry has a big challenge with the "Engagement Gap," even though most programs are offered at no charge, and many include participation incentives. This general disinterest in self-improvement comes when some 70-75% of health conditions are thought to be lifestyle and behavior related, and more than half the population has some sort of chronic condition. Most employers truly desire a healthier and more productive workforce, but achieving this requires smart and relevant engagement strategy and marketing matched with the right program offerings."
Frank Hone brings many years of consumer advertising and healthcare marketing expertise to the consultancy. His recent engagement strategy experience with Healthways adds to his thought leadership in the areas of healthcare consumerism and direct-to-consumer (DTC) advertising.
His past career includes many years with Ogilvy Healthworld, Medicus Consumer/DMB&B and other New York-based consumer healthcare advertising agencies. He also studied with W. Edwards Deming during graduate work at Columbia Business School and applies his principles of quality and process improvement to the firm's engagement strategy projects.
His 2008 book, Why Healthcare Matters: How Business Leaders Can Drive Transformational Change is an Employer's Guide to Healthcare Consumerism. It looks at the business and cultural dynamics that contribute to today's healthcare crisis, while providing market-based ideas and solutions for employers. It offers strategic and practical guidance for America's business leaders to be more proactive and engaged in addressing health improvement and behavior change in their own companies.
About Healthcentric Partners, Inc.
Healthcentric Partners delivers consumer engagement strategy consulting and solutions for health and well-being improvement service providers, health plans and employers. The primary focus is on program branding, communication planning, impact assessments, consumer insights and strategic process. More information is at http://www.healthcentricpartners.com, and at The Well-Being Strategy Blog at http://www.well-beingstrategy.com.