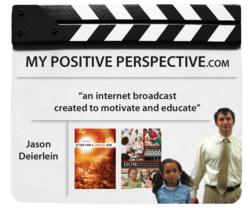 Most people think children with Autism are over stimulated,but they are in fact under stimulated.
Charleston, SC (PRWEB) May 02, 2012
April 30, 2012, marked the end of Autism Awareness Month. With this in mind, My Positive Perspective wanted to try to help teachers and care givers of children and adults who suffer from this disease some information about the disease that would most likely lead to a greater understanding about what can be done to manage autism. "There is a misunderstanding regarding autistic children," Dr. Matt explains, "Most people think they're over stimulated, but in fact they are under stimulated."
Because of the fact that they are under stimulated, the best way to treat this disease is to reverse what the body and mind are doing. We need to increase stimulation. The easiest way to do this is through medication; however, it is not the most effective way. What increases stimulation in anybody, is the presence of dopamine. Dopamine helps calm the body and mind down, it helps them stay at ease with each other. Dopamine can be prescribed, but it is produced by the body when there is physical activity. For teachers, an example of incorporating this knowledge into their teaching would be having students clap or stand up when a correct answer is given and then have a different exercise such as a "jumping jack" when an incorrect answer is given.
These "natural" ways of producing dopamine are very beneficial for autistic children because since it is produced naturally, the body will not rely on medication being the sole reason dopamine is produced. Another reason it is beneficial to have autistic children produce dopamine naturally is because it helps limit the expense entailed in maintaining the disease. Autism costs on average $65,000 per year to maintain the diagnosis and with the number of cases growing at such a rapid rate, people need to find ways to limit the expense of maintaining autism.