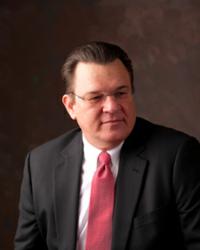 We know where the courthouse is and what to do once we get there.
Huntington, WV (PRWEB) May 04, 2012
After recently forming their new firm, the legal team at McQueen Davis, PLLC has increased their marketing efforts to boost their local presence. The strategy includes the launch of a new website, http://www.mcqueendavis.com, providing a valuable legal resource to current and potential clients in the area of insurance law.
The website offers helpful information to remove some of the fear and uncertainty from the legal process, including basic information on bad faith insurance practices, defense of professionals, and civil litigation.
In addition to the new website, the firm also recently moved to a new office in The Frederick in downtown Huntington. Their new address is 940 Fourth Avenue, Suite 222, Huntington, WV 25701.
The new, convenient location allows their West Virginia insurance attorneys to more effectively serve clients in federal and state courts throughout the greater Huntington area.
In regard to the firm's legal acumen, Attorney James McQueen commented, "We know where the courthouse is and what to do once we get there, and that gives us credibility to resolve cases by settlement or verdict, according to the client's best interests or objectives."
The team of attorneys at McQueen Davis, PLLC has a combined 46 years of legal experience. They prosecute and defend all types of insurance-related claims, including coverage, bad faith, and unfair claims practices. They also have extensive experience handling civil litigation issues, and defending professionals in malpractice and licensure cases.
Their attorneys take a client-centered approach to each case, and use their knowledge and experience to resolve each legal issue in a timely and cost-effective manner.
For more information about McQueen Davis, PLLC, visit the firm online or contact them by phone at 304-522-1344.