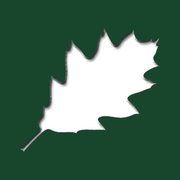 We conclude that the Memo did not originate on the Heartland System. It was not created on the Heartland System and was never present there prior to its February 14 posting online.

-- Protek International
Chicago, IL (PRWEB) May 02, 2012
The Heartland Institute today released more evidence that the organization did not produce a "climate strategy memo" that Pacific Institute President Peter Gleick originally claimed came from a "Heartland insider" and later said he received "in the mail" from an anonymous source.
Heartland released a computer forensics report, conducted by Protek International, which states: "We conclude that the Memo did not originate on the Heartland System. It was not created on the Heartland System and was never present there prior to its February 14 posting online."
The new report contradicts Gleick's claim to have received the memo from someone affiliated with The Heartland Institute. A month ago, Juola & Associates, the premier provider of expert analysis and testimony in the field of text and authorship, said "it is more likely than not that Gleick is in fact the author/compiler of the document entitled 'Confidential Memo: 2012 Heartland Climate Strategy,' and further that the document does not represent a genuine strategy memo from the Heartland Institute."
Background:
On February 20, Gleick, a prominent climate scientist, confessed to being the anonymous party who obtained confidential corporate documents from The Heartland Institute and circulated them along with a document titled "Confidential Memo: 2012 Heartland Climate Strategy." In his admission, Gleick claimed to have received the "climate strategy" memo anonymously in the mail.
Since "Fakegate" occurred, ThinkProgress, Greenpeace, 350.org, and other environmental groups have been using the stolen and fake documents to demand Heartland's corporate donors pull their funding, according to Yahoo News. Also see: The Guardian (UK), the Huffington Post, and the Los Angeles Times (which also mentions Forecast the Facts' campaign against the Discovery Channel).
The Protek investigation was conducted by Protek co-founder Daniel Bellich, a 27-year veteran of the FBI and former supervisor of the Chicago Division's Special Operations Group, and Keith G. Chval, former chief of the High Tech Crimes Bureau of the Illinois Attorney General's Office and president of the Chicago Chapter of The American Society of Digital Forensics and Electronic Discovery. Both men signed the report on April 20, certifying they would swear to its findings in a court of law.
For more information about the global warming scandal and the complete forensic report from Protek International, visit Fakegate.org or contact Director of Communications Jim Lakely at jlakely(at)heartland.org and 312/377-4000.
The Heartland Institute is a 28-year-old national nonprofit organization with offices in Chicago, Illinois and Washington, DC. Its mission is to discover, develop, and promote free-market solutions to social and economic problems. For more information, visit our Web site or call 312/377-4000.