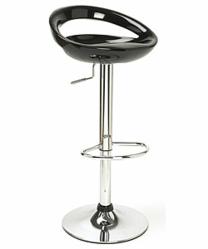 We are unveiling several new models specifically for outside use
San Francisco, CA (PRWEB) May 03, 2012
BarStoolsForLess.com, an online retailer of outdoor barstools, today announced a new range of outdoor bar stools available from the company's website. Customers are able to place orders on the secure website and arrange fast free delivery to addresses within the U.S.
The company reports that it decided upon the styles in the new collection with help from a group of customers and business owners who consulted in a beta-testing program.
A company spokesperson from BarStoolsForLess.com said, "Since March, we have been receiving heightened interest from commercial and individual customers about outside, patio and deck options. Although many were happy with what we were offering, some wanted a new range in time for spring to serve their business and lifestyle needs."
The spokesperson continued, "We are delighted to announce that beta-testing of a new design line was successful. As such, we are unveiling several new models to the range of outdoor bar stools available on our website in time for Spring and Summer 2012."
Increased customer demand led to the company embarking on the consultation that involved customers sampling and rating various styles which were then shortlisted.
Melissa Flynn, a bistro-bar owner from Santa Barbara, C.A. said, "I consulted in the beta-test and I think the new collection is really well-designed and competitively priced. It has become available at the right time for me as spring/summer is my busiest season and my patrons prefer to sit outside on a stylish, supportive seat. I rated the 'Concerto' stool my top choice for esthetics and comfort and will be placing an order as soon as I go online today to take advantage of the 21% reduction in price."
A review of the BarStoolForLess.com website revealed reductions on many categories of seating as well as for al fresco styles.
The range of outdoor bar stools available, can be viewed at the company's website:
http://www.barstoolsforless.com/outdoor-bar-stools.html
###