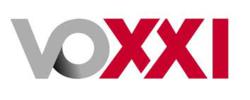 Miami, FL (PRWEB) May 02, 2012
VOXXI, the premier site for independent news, analysis and commentary with a Hispanic focus, announced today that pioneering reporter and South Florida political watchdog, Elaine de Valle, joined VOXXI as senior editor. Her addition will strengthen the editorial team and expand VOXXI's nationwide coverage.De Valle spent 18 years as a staff writer for The Miami Herald, where she was part of two Pulitzer-Prize winning teams, one in 1993 for coverage of Hurricane Andrew's aftermath and one in 1999 for an investigative series on voter fraud that overturned the 1997 Miami election. She has covered everything from presidential elections to local crime and business trends. She also won a South Florida regional Emmy in 2011 for a segment on absentee ballots irregularities in the Miami-Dade mayoral campaign.
In 2010, De Valle launched Political Cortadito, a government watchdog blog named one of Miami's Top 20 Bloggers by the Miami New Times. She has also contributed to leading publications including The New York Times and Latin Billboard Magazine.
"We are excited to have Elaine on our team. She is a seasoned journalist with an unwavering commitment to reform the way Hispanics are portrayed and engaged in the media and pop culture," said Emilio C. Sanchez, President & CEO, VOXXI. "Elaine has a passion for social media and her news chops, tenacity and strong writing style strengthen our editorial team," added Sanchez.
"VOXXI is the perfect next step in my career," de Valle said. "I am fortunate to join an experienced team of traditional and new media journalists with a clear mission - to change what U.S. Hispanics expect from their news sources: fairness, independence, authority, and inclusion."
For media Inquiries please contact:
Julissa Bonfante, VOXXI
Julissa(at)voxxi(dot)com
954-740-2504
About VOXXI: VOXXI is the premier site for independent news, analysis and commentary with a Hispanic focus. As an independent voice, VOXXI is committed to transforming the digital media landscape and catapulting Latinos into the forefront of American dialogue. VOXXI fills a void in mainstream media by delivering quality journalism, high quality insightful news and thought-provoking commentary. VOXXI's headquarters are in Miami and has a team spanning locations across the United States.