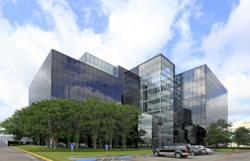 Houston, TX (PRWEB) May 01, 2012
As a leading solutions provider to the upstream oil and gas market, Bluetick Inc. is experiencing significant customer growth for both their Remote Monitoring and Control (RMC) system and the Land Management System (LMS.) To meet the growing demand while maintaining a solid commitment to outstanding customer service, Bluetick recently opened new offices in Houston, Texas and Denver, Colorado. "We recognize the need to be closer to our customers for sales, support and managing ongoing customer relationships", stated Mark Rodgers, Bluetick's Sales and Marketing Manager. "In addition to opening these regional offices, we have also significantly expanded our management team, including Jim Bell to head the Denver office and Kelly Camp to lead the national rollout of the LMS system," said Rodgers.
The Company is pleased to announce the hiring of Jim Bell to lead the Western Region for sales and support of the RMC system. Jim possesses over 16 years of experience selling technical and professional solutions while providing leadership and operational expertise. His background includes selling and marketing end-to-end, remote monitoring and SCADA systems to upstream and midstream exploration and production companies throughout the Rocky Mountain and Mid-Continent regions. "Jim is a business strategist who is fluent in creating solutions of value, coupled with strong account penetration, account management and client relationship building skills", stated Rodgers. "Jim's success is attributed to his ability to earn the trust of his clients and we look forward to his continued success leading Bluetick's RMC Western Region", continued Rodgers.
Bluetick is also pleased to announce the appointment of Kelly Camp to lead the national rollout of the Bluetick LMS system. LMS was launched in the spring of 2011 after several years of development and field testing, and is quickly gaining market share among independent oil and gas producers and the land brokerage firms serving them. Kelly adds midstream expertise to the LMS team with several years in the land departments of Enterprise Products and El Paso Oil & Gas, most recently as Supervisor of Land Administration. "Kelly brings the best combination of technical skills, industry knowledge, and customer relationships required for the national expansion of our LMS business unit", said Rodgers. "We are delighted to have Kelly in our Houston office and look forward to her leadership of the LMS system", concluded Rodgers.
"Bluetick is very excited about our continued customer growth as well as the significant expansion of the features and capabilities our oil and gas solutions", said Michael Mills, Bluetick President. "2012 is proving to be a tremendous year for the Company. In addition to opening our new offices and the excellent additions to our team, we are very active at industry conferences, associations, and trade shows as we continue to grow our customer base, relationships and industry presence", continued Mills.
About the company:
Bluetick Inc. provides innovative solutions to the upstream oil and gas marketplace which are delivering measurable value and return on investment to our customers. Bluetick's Remote Monitoring and Control (RMC) system helps operators optimize oil and gas production, enhance environmental compliance and safety, and increase workforce performance. Bluetick's LMS system automates the entire life cycle of permit, lease, and ROW acquisition projects, including land records administration and complete GIS mapping interface.
For more information visit our website at http://www.bluetickinc.com.