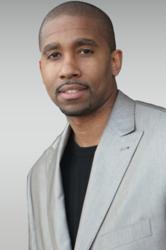 Philadelphia, PA (PRWEB) May 02, 2012
Alpha Card Services has announced that Craig J. Lewis has joined the organization as Vice President of Payroll Services, effective immediately.
In this newly created position, Lewis will oversee sales, process and operations of the Alpha Payroll Services division for the Huntingdon Valley, PA based business solutions provider. His responsibilities include hiring, training and mentoring Alpha Payroll sales and processing staff, as well as cross-selling the Alpha Payroll value proposition to the companies' large universe of merchants, ISOs and financial institution partners. He will also be integral in opening another satellite office that specializes in Payroll during the latter half of this year.
Most recently, Lewis served as a Payroll Software Consultant with AdaptaSoft, a leader in Payroll technology and business solutions. His area of expertise was to help in the growth and development of independent payroll companies. Prior to AdaptaSoft, Craig worked as a Payroll Sales/Business Consultant with Payroll Plus Inc. Some of his responsibilities included working in conjunction with the Department of Labor and IRS to help businesses with basic payroll and tax filing, time and attendance, and HR compliance. Lewis was also a top-ranked District Manager at industry leader ADP, specializing in small business payroll. Craig graduated from Morehead State University in 2004 with a B.A. in Communications/Marketing.
As part of his deep involvement with the Payroll Services industry, Lewis serves on the IPPA Annual Conference Planning Committee and writes for several prominent payroll publications. He is also the self-published author of "The Sport of Sales – How to become a Superstar Sales Pro."
"I see unlimited opportunities in working for such a well-heeled and dynamic company." Lewis said, "Alpha Card is primed for significant growth in Payroll Services since they have a top-notch service and support model, a solid existing merchant and ISO foundation, and a determination to provide their customers with comprehensive solutions that will help their business become more cost-efficient and productive."
"Craig's enthusiasm about all things payroll is what really solidified our determination to bringing him onboard to Alpha Card", says Lazaros Kalemis, CEO of Alpha Card Services. "He will be an instant asset to the Alpha Card team in helping us better understand and sell merchant payroll solutions."
Alpha Card Services, an Inc. 500 I 5000 company from 2007 through 2011, has grown tremendously since its inception in 2000 and remains focused on adapting their award-winning services to meet the ever-changing business climate. Alpha Card Services, a Registered MasterCard® TPP and ISO/MSP of Wells Fargo Bank - Walnut Creek, CA and HSBC Bank, NA Buffalo, N.Y., was founded in 2000 as an agent and merchant friendly ISO. Within ten years the company has expanded their operations in both Pennsylvania and California, maintained zero hold times for over 5 years, and increased its product portfolio to credit and debit card processing, gift and reward cards, POS systems, Payroll services, merchant cash advances, ATM services, check guarantee services and will be introducing additional new products and programs throughout 2012.