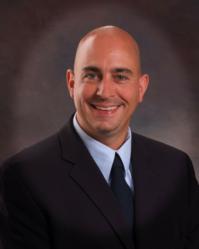 We're extremely proud of our success, but most of the success can be credited to the team we have in place.
Pittsburgh, PA (PRWEB) May 02, 2012
ABG Capital Inc., a privately held business management company that provides back office services to its portfolio companies, is now the proud owner of three self-sufficient businesses.
While 2011 was a transitional year for ABG and its companies, 2012 is shaping up to take the company to another level, said Jeff Tapolci, CEO.
GlobalPOPs, the industry's largest aggregator of dial-up internet services, continues to actively acquire wholesale dial traffic, as well as end-users through its End User Services (EUS) nameplate. Since its founding a decade ago, GlobalPOPs has turned a $1 million dollar investment into $120 million in revenue. Thanks to an aggressive business model that features a 60% gross margin, GlobalPOPs continues to grow and will do so for years to come.
VoIP Innovations, which recently became ABG Capital's largest investment, is projected to break the $10 million-per-year revenue barrier in 2012 alone. That number continues a trend of more than 50% annual growth since 2009 and could come close to matching the company's $14 million revenue total since its inception in January 2007.
A wholesale provider of Voice-over-IP telephone services, VoIP Innovations has set industry standards with innovative technology firsts like its telephone number warehouse, mobile applications and interactive back office portal. The company is on the way to achieving its goal of being the industry's largest wholesale provider of North American origination and termination.
"We're extremely pleased with the progress," Tapolci said of the burgeoning company. "We've invested $4 million in this company, more than any other. There we're times when we doubted and second-guessed, but to see it pay off is an amazing feeling."
Finally, InspiraFS, ABG Capital's most recent venture, is now self-sufficient. Inspira's rise came two years ahead of schedule and $2 million under budget after its January 2008 inception. The company provides comprehensive IRA rollover and retirement plan termination services to the retirement industry. InspiraFS appears to be in the right place at the right time as well, with legislation passed that could make its services even more critical to Fiduciary entities.
"We're extremely proud of our success, but most of the success can be credited to the team we have in place," said Tapolci. "It's not every day that you can have profitable companies and keep the fun, family atmosphere that we have, especially to the point where you're named one of the best places to work in the state. We've been blessed, that's for sure."
According to Tapolci, ABG Capital will now look towards its next venture. That opportunity may come in the form of a brand new endeavor or an acquisition that would enhance or complement any of ABG's current companies.
"Whatever it is, we're excited for the future," he added.
About ABG Capital: Located in Pittsburgh, PA, ABG Capital leverages its unique business management model to reduce costs through the consolidation of back office operations for its portfolio companies. By consolidating services like accounting, legal, IT, software development, Employees administration and HR, ABG is able to eliminate redundancy among our portfolio companies and increase efficiency.