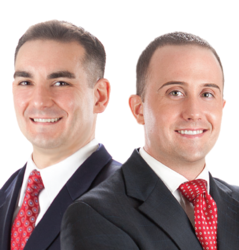 Phoenix, AZ (PRWEB) May 02, 2012
RealPrompt, home of Program HR3648, a free nationwide short sales initiative which provides distressed homeowners with knowledgeable, compassionate, and certified real estate agents, celebrates $1.6 million short sale success in Las Cruces, New Mexico with agent partner Cecilia Ramos.
Ramos, who joined Program HR3648 in July, 2011, with no short sales experience, saw immediate results and tremendous growth. "I've gotten to a point where I have so many appointments and listings, so many transactions and netting so much. I have 15% of the short sale market niche in Las Cruces, New Mexico. I've already closed 10 listings within the last nine months for $1.6 million, so I'm definitely on track to make my goal of 20 transactions," said Ramos.
"As banks become more agreeable to sell houses for less than the amount owed on mortgages, and as more banks like JPMorgan Chase and Bank of America provide cash incentives (upwards of $35,000) to select homeowners who agree to short sales, Program HR 3648 will continue to see success in the short sale market," said Jeremy Bowman, President and Founder of RealPrompt Real Estate Services.
Program HR 3648 is a nationwide program which provides free short sales training, leads,marketing materials, and short sales processing to real estate professionals, mortgage servicers, and attorneys to help guide, educate and aid the millions of distressed homeowners who are facing foreclosure.
"I would absolutely tell any agent who wants to make more money, who wants to close more deals, jump on it, and jump on it right away. Program HR 3648 would be the best thing you can ever do for your business. It's been the best thing I've done for mine," stated Ramos.
Hundreds of brokers and real estate agents like Cecilia Ramos have turned to Program HR 3648 to receive innovative short sales training, monthly qualified leads and a short sale assistant to manage all short sales processing. "I would not change one single thing about it. The training, the online system, using the short sale commander to process paperwork and communicate with your assistant – everything is just above par and stellar," added Ramos.
"I had always done pretty well, but I was never the number one agent, and this year by far, I am the number one producing agent in our office. This is competing with some realtors who have been in the business 20 and 30 years," concluded Ramos.
"Short sales have become an authoritative solution to the foreclosure pandemic. In fact, sources say that short sales have now surpassed foreclosures by nearly 5%," said Woods Davis, Vice President of Marketing & Sales for RealPrompt Real Estate Services.
About RealPrompt
RealPrompt Real Estate Services (Chandler, AZ) is an innovative short sale servicer that has revolutionized a FREE nationwide program which provides real estate agents and brokers with all of the leads, tools, training, assistance and short sale processing needed to help distressed homeowners avoid foreclosure. Through its two main divisions,Program HR 3648 and TruDocs, RealPrompt has helped over 4,000 homeowners find alternative solutions to foreclosure.
Jason Benedict
Director of Online Marketing & Public Relations
RealPrompt Real Estate Services
1.800.915.1988 Ext: 225
Jason.Benedict (at) realprompt (dot) com
http://www.Facebook.com/realprompt
"I Support The H.O.M.E. Foundation"
About The H.O.M.E. Foundation:
The Helping Others Means Everything, or The H.O.M.E. Foundation, is a not-for-profit organization dedicated to helping our Family of Charities. Frankie Verdugo, President of The HOME Foundation, wants to help as many worthy charities as possible as they struggle during these tough economic times. Frankie Verdugo helps raise funds through luxury dream home raffles, home giveaways, prizes, and high profile celebrity events in Hollywood... "Our mission is to help charities reach their fundraising goals and to bring awareness to their praiseworthy causes." Please visit our 2012 Dream Home Raffle Giveaway at: http://www.HOMEFoundationRaffle.com and http://www.facebook.com/HOMEFoundationRaffle.
###