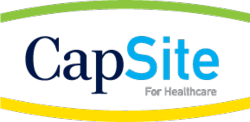 Burlington, VT (PRWEB) May 02, 2012
CapSite announced this morning that Fletcher Allen Health Care, a 562 bed Academic Medical Center providing care at more than 30 patient care sites and 100 outreach clinics in Vermont and upstate New York has subscribed to expanded services within CapSite Corporation's database.
The CapSite database is a unique resource providing transparency on healthcare technology purchases to help healthcare providers make more informed decisions in the planning, budgetary, and negotiating phases of technology procurement. CapSite covers more than 150 categories across Healthcare IT (HIT), Imaging Equipment, Professional Services and Medical Devices. The CapSite database will assist Fletcher Allen Health Care in making more informed healthcare technology decisions.
"We are pleased that Fletcher Allen Health Care will be leveraging the CapSite service as an important part of their Supply Chain processes." says Gino Johnson, CapSite Sr. VP and GM.
About CapSite™
CapSite™ is a healthcare technology research and advisory firm. Our mission is to provide market transparency which enables our healthcare provider clients to save money on healthcare technology investments which drives down the overall cost of healthcare in the U.S.
The CapSite database is the trusted, easy-to-use online resource, providing critical knowledge and evidence-based information on healthcare technology purchases. The CapSite database represents more than 140 healthcare technology categories and 1,400 vendors. CapSite™ provides detailed transparency on healthcare technology pricing, packaging and positioning.
CapSite has a strategic alliance with AHA Solutions to bring the CapSite database to the 5,000 AHA member hospitals.
When it comes to healthcare technology research, it helps to see all the details. Those details are now available with CapSite™.
About Fletcher Allen
Fletcher Allen Health Care, together with our partners at the University of Vermont College of Medicine and the College of Nursing and Health Sciences, is Vermont's academic medical center. Fletcher Allen and Central Vermont Medical Center are members of Fletcher Allen Partners, established to develop a more coordinated system of care throughout the region. Fletcher Allen's mission is to improve the health of the people in the communities it serves by integrating patient care, education and research in a caring environment. Fletcher Allen also serves as a regional referral center -- providing advanced care to approximately one million people in Vermont and northern New York -- and as a community hospital for approximately 150,000 residents in Chittenden and Grand Isle counties.