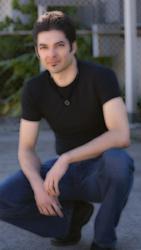 Dating Guru Reveals Seduction Tips in New Report
San Mateo, CA (PRWEB) May 10, 2012
Men who want to add seduction tips to their arsenal of dating techniques need to understand a few key concepts, Xuma says in his new report.
The first of many seduction tips that he shares is the fact that attraction is not logical.
"This means that women don't cerebrally choose which men they are going to be attracted to," Xuma says in his new report. "Being attracted to someone is not voluntary. The key to a man making himself attractive to a woman lies not in his looks, but in how he communicates."
In other words, women want men to seduce them, Xuma says. A man who is successful at this can be physically unattractive and the woman will still be attracted to him.
For instance, a man with a pimply face and greasy hair can still pull women by the boatload, if he knows and follows seduction techniques, Xuma says.
That doesn't mean a guy should be lazy and not have impeccable hygiene. After all, men have to do everything they can to be attractive. It just goes to show that some men with seemingly nothing going for them can attract women if they know seduction techniques, he says.
"If a man knows how to communicate in ways that sparks the woman's attraction, it won't matter as much how he looks. It has everything to do with how he acts, what he says, and what desire he is able to create in her," Xuma says.
Another technique men should put in their arsenal of seduction tips is the ability to always challenge and tease a woman, Xuma says in his new report.
"Men who tease a woman are able to spark attraction," he says. "Men who tease women and challenge her are showing her that they are not desperate and that they are a desirable commodity. In addition, behavior like that just oozes self-confidence."
Xuma has spent years teaching men flirting tips for guys and has been a dating expert and attraction adviser for more than 10 years. He has appeared on ABC and CBS television, as well as Playboy radio. He's the author of The Bad Boy Formula, Secrets of the Alpha Male, the Girlfriend Training Program, and numerous other books and articles. He has also been recognized for his work sharing dating advice for guys and sharing tips on pick up artist techniques and seduction tips.
For more information, visit Carlos Xuma's website at http://www.datingdynamics.com