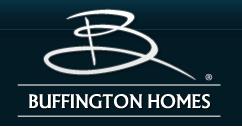 The homes will include energy saving features that reduce the costs of heating and cooling.
Austin, Texas (PRWEB) May 08, 2012
Potential home buyers searching for Austin homes should look no further than Buffington Homes' new Bridges of Bear Creek sections. Buffington Homes, one of the most respected new home builders in Austin, is currently developing two new sections of available lots in the Bridges of Bear Creek community.
Bridges of Bear Creek is a conveniently located subdivision in the South Austin area between Mopac and IH-35. Like the existing homes, newly constructed homes will have access to the local culture including parks, restaurants, entertainment venues, and shopping facilities. New lot sizes are large within Bridges of Bear Creek and offer buyers a half acre or full acre option.
Desirable amenities are featured in new and existing Buffington constructions. The homes will include energy saving features that reduce the costs of heating and cooling. Just a few of the energy efficient features include insulation in the exterior walls and attic, the use of CFL light bulbs, programmable thermostats, and more. The architecture and exterior landscaping are both professionally developed to maximize aesthetic and practical value. While the floor plans and dimensions will vary depending on the style of the home selected, new homes built on the vacant lots at the Bridges of Bear Creek will have the signature features of existing Buffington Homes.
An Austin home search may reveal other potential communities, but the new open lots and quality home features from Bridges of Bear Creek will provide the best value for new residents. Families moving to Austin or anyone looking for a new home will be impressed with Buffington Homes' communities.
For more details about Buffington Homes or Bridges of Bear Creek, call (512) 292-6500 or visit the Bridges of Bear Creek webpage: http://www.mybuffington.com/community.asp?CommunityID=4.
Visit http://www.mybuffington.com for more information about homes for sale in Austin, TX.
About Buffington Homes:
Buffington Homes has constructed communities in central Texas for more than 40 years. The communities have evolved to meet the needs of families in the Austin area. The existing as well as future Buffington communities offer comforts that allow for lasting memories. Multiple generations of homeowners call Buffington Homes an Austin tradition.