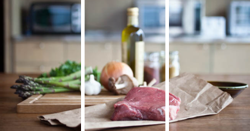 We're continually working to make eating Paleo as easy as possible.
Portland, Oregon (PRWEB) May 02, 2012
Paleo Plan, the leading recipe and advice site for Paleo-friendly cooking, announced today We Want Paleo, a petition project designed to make following a Paleo regimen even easier, by encouraging restaurants to feature Paleo-inspired dishes.
The new site, launched today, encourages would-be Paleo diners to share their location, so that Paleo Plan can help encourage restaurants in Paleo hot spots to begin preparing meals in line with the gluten-free, fresh and whole foods, free of dairy, grains, and legumes
"We're continually working to make eating Paleo at home as easy as possible," said Neely Quinn, the Certified Integrative Clinical Nutrition Therapist, who runs Paleo Plan. "Now, we're extending that effort to ensure that Paleo-friendly meals can be found wherever people choose to eat. It's good for our community and we're sure it will translate to increased business from the Paleo Plan faithful for the restaurants who choose to participate."
We Want Paleo is currently accepting signatures and locations from participants. To participate, interested diners should visit wewantpaleo.com. Restaurateurs who already feature Paleo-friendly dishes on their menus are encouraged to share their menus with info(at)paleoplan(dot)com
About Paleo Plan
Paleo Plan is the leading recipe site for people interested in following a Paleo-friendly diet.
Paleo Plan provides simple meal plans that outline every meal of the week and shopping lists to ensure ingredients are readily available. Just as important, the site offer tips and tricks to eating paleo, shopping, and managing a Paleo lifestyle.
For more information, visit http://paleoplan.com, follow @paleoplan on Twitter, or like Paleo Plan on Facebook.