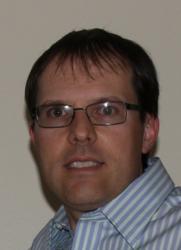 At Eiffel Software we think that it is our job to provide the programming community with an easy way to practice concurrent programming on a daily basis
Goleta, CA (PRWEB) May 04, 2012
Eiffel Software announced today the release of EiffelStudio 7.0, its award-winning Integrated Development Environment.
Parallel Programming, or Concurrency, is the next breakthrough, the most important technical challenge facing the entire field of information technology and computer science since the introduction of Object Technology a quarter of a century ago. Eiffel Software has been a pioneer in Object Technology and once again is at the forefront of technology, pioneering concurrency with EiffelStudio 7.0. The mechanism that makes Eiffel and EiffelStudio concurrent is called SCOOP (Simple Concurrent Object-Oriented Programming). It provides an easy and efficient way to develop applications in a concurrent way.
"Everyone claims that it is difficult for developers to program in a concurrent way, says Emmanuel Stapf, Head of Engineering. Here at Eiffel Software we think that it is our job to provide the programming community with an easy way to practice concurrent programming on a daily basis as it is the way of the future."
"We are proud to provide the software community with a way to make concurrent programming easy and efficient to professional programmers" says Greg Soulages, Director of Business Development.
EiffelStudio 7.0 is available for download on the company's website along with a presentation of SCOOP.
EiffelStudio is based on Eiffel programming language, the most extensive implementation of object-oriented concepts, standardized through ECMA and the International Standards Organization. Its core concepts, native only to Eiffel, such as Design by Contract™, multiple inheritance, genericity, conversions and agents allow developers to write high quality applications that are easy to maintain. Eiffel, which received the prestigious ACM Software Systems Award, is used by developers and design-team leaders in challenging enterprise environments in the financial, insurance, manufacturing, health, and government sectors as well as by independent software developers.
A full-feature evaluation edition is available from the Eiffel Software web site at http://www.eiffel.com/downloads/, enabling developers to experience the full power of the environment before purchasing it.
About Eiffel Software
Eiffel software, http://www.eiffel.com, was founded in 1985 with the mission of developing compilers and tools based on the power of pure object-oriented concepts to improve programmers' productivity, lifecycle efficiency and quality of the resulting applications. For close to twenty-five years Eiffel Software has delivered to its customer base the most cost-effective and advanced development tools on a large variety of platforms. For more information, contact us or call +1-805-685-1006.
Product or company names mentioned herein may be trademarks of their respective owners.