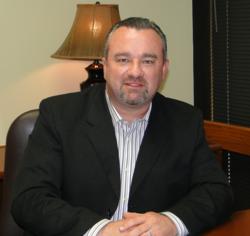 The primary contributor was improving credit quality in the loan portfolio, which resulted in reduced loan loss provision expense and lower OREO expense.
Tulsa, OK (PRWEB) May 03, 2012
CNB, a community bank with deep Oklahoma roots, is not only reporting strong earnings, but they are actually growing several business units within the bank.
Strong 2011 Earnings
"Net income for 2011 was its second highest ever," said Scott Shryock, CFO. "The primary contributor was improving credit quality in the loan portfolio, which resulted in reduced loan loss provision expense and lower OREO expense." Geographic expansion into Eastern Oklahoma also contributed to the increase in net income, he said, along with expanding demand for Central National Bank's prepaid card solutions. CNB has now issued over one million prepaid cards.
Transportation & Heavy Equipment Division
Recognizing a need among customers in Oklahoma and surrounding states, CNB launched a new division dedicated to Transportation and Heavy Equipment. CNB hired John Duffy to head the division. Duffy comes to the bank with a significant amount of experience in this industry and brings a unique skill set that will benefit the bank's expansion into this business line.
"We provide flexible financing options that are precisely tailored to suit the unique needs of the transportation and heavy equipment industries, which in turn helps them succeed in strengthening our economy," Duffy said.
Multifamily Lending Group
In addition, Central National Bank's Multifamily Lending Group continues to expand its presence with the hiring of Skip Santos who is based out of New Orleans, Louisiana. Santos offers HUD MAP financing to apartment complex owners throughout the Gulf States, from Texas to Florida. Skip has over 20 years of commercial real estate lending experience and has focused exclusively on multifamily lending for the past 12 years.
Central National Bank is the only HUD MAP approved lender based in Oklahoma. The MAP loan programs offer 35 and 40 year, fixed rate, permanent financing to all types of residential rental properties, including new construction and acquisition/refinance transactions for affordable, market rate, and senior independent housing.
According to Adam Baker, Group Manager, "with both rents and occupancy improving, and interest rates near all time lows, the last twelve months have been a great time to lock in long-term fixed rates, especially when you also consider the non-recourse and assumption features of the loan."
"We are also beginning to hear from customers who bought properties during the 2005 to 2008 period who now have loans maturing and are interested in the up to 83.3% loan-to-value," he said.
Customer Appreciation Event
CNB has many things to celebrate, said Kip Herburger, SVP, and the bank wants to share those successes with the Tulsa community by hosting an open house on May 17th at the Stokley Event Center.
"It's a small gesture to show appreciation to our existing customer base and welcome anyone else in the community that is interested in learning about Central National Bank," Herburger said.
About Central National Bank
Central National Bank will celebrate its 100th year in business in 2013. CNB is a full-service FDIC-insured financial institution with over $550 million in assets. Along with traditional banking products CNB also issues and processes prepaid cards for universities, employers and program managers. Central National Bank has branches in Tulsa, Bartlesville, Enid, Blackwell, Woodward, and Mooreland. For more information please call 918-508-2000 or visit the bank's website at http://www.cnb-ok.com.
###