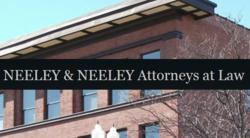 Utah's Cohabitant Abuse Act not only protects victims of domestic abuse who are married, but all those defined as a "cohabitant."
(PRWEB) May 01, 2012
Domestic abuse often goes along with emotional abuse. No gender, race, nationality, age group, religious group or socioeconomic group is free from this type of violence. "Astonishingly only 25 percent of women will ever pick up the phone to report the physical assault they receive from their partners," says Ogden Attorney Jennifer Neeley.
Domestic violence is commonly thought of as the purposeful physical, or sexual, abuse directed toward an intimate partner or family member. In Utah, it is defined as "intentionally or knowingly causing or attempting to cause a cohabitant physical harm or intentionally or knowingly placing a cohabitant in reasonable fear of imminent physical harm." Utah Code Ann. 78B-7-102 (1). Domestic violence, thus, includes not only actual harm, but threats of harm and attempts to cause harm.
According to the National Coalition Against Domestic Violence:
Women are more likely to be abused than men. These women end up with injuries to their bodies and minds. Some pay the ultimate price for this abuse as one third of murdered women were killed by their partner. This type of abuse happens in a cycle and children who witness this behavior are more likely to become abusive themselves. Boys who witness their mothers being abused are two times as likely to be abusive to their future partners. It does not end there, women who are physically abused by their partners are usually the mothers of children who are being abused by their fathers. So, if she does not report the violence against herself it seems as though the violence against her children goes unreported as well.
Why are 75% of women not picking up the phone and calling 911 when their partner physically assaults them? It would seem like fear and intimidation would be the answer. According to Dr. Lenore E. Walker these abused women are suffering from battered woman syndrome, which is similar to post-traumatic stress disorder. These women may believe that the physical assault was their fault and they may be unable to appropriately place the blame for the abuse. These women fear that they can never escape their partners and yet believe their lives and the lives of their children are in jeopardy.
There are states that are putting laws into place to protect the abused. Utah's Cohabitant Abuse Act has been put into place in order to protect a broader amount of people. "Utah's Cohabitant Abuse Act not only protects victims of domestic abuse who are married, but all those defined as a cohabitant. This can mean an emancipated person who is 16 years of age or older who is or was a spouse of the other party; is or was living as if a spouse of the other party; is related by blood or marriage to the other party; has one or more children in common with the other party; is the biological parent of the other party's unborn child; or who resides or has resided in the same residence as the other party. Victims of domestic violence who are genuinely afraid of the abuser can and should seek a protective order. Domestic violence is a very important and relevant issue in custody and divorce cases. In cases involving custody, the best interests of children will be at issue. The court will seriously consider the domestic violence and will seriously consider any threats to the children's safety by an abusive parent, even if the children were not present during any such incident," says Jennifer Neeley, a local attorney in the Weber and Davis County areas.
Victims of any type of domestic abuse can call the National Domestic Abuse Hotline at 1-800-799-7233 for help. Jennifer Neeley has experience in these matters and is available to help individuals navigate their way through the court system. Neeley & Neeley, an AV rated firm, specializes in family law issues and has built a strong reputation in the fields of divorce, estate, and bankruptcy law. To find out more or to contact Jennifer Neeley, visit http://www.NeeleyAndNeeley.com.
Jennifer Neeley is an attorney with the firm Neeley & Neeley who has over 7 years of experience representing victims of domestic abuse. Jennifer has previously volunteered as a Davis County Victim Advocate helping victims of domestic violence seek and obtain protective orders. She has also worked on a variety of other pro bono cases defending abused women.
To view samples of successful, published Utah Court of Appeals cases in the field of domestic violence, see Fish v. Fish, 242 P.3d 787 (Utah Ct. App. 2010); Olsen v. Olsen, 169 P.3d 765 (Utah Ct. App. 2007); and Sullivan v. Sullivan, 105 P.3d 963 (Utah Ct. App. 2004).