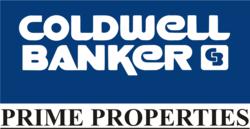 Reports of malware originating on our network are essentially a thing of the past.
San Francisco, CA (PRWEB) May 02, 2012
OpenDNS, the world's largest and fastest-growing provider of Internet security and DNS services that deliver a safer, faster and more intelligent Internet experience to everyone, today announced Coldwell Banker Prime Properties is using OpenDNS Enterprise, the favorite security solution of retail, hospitality and other large organizations with distributed networks. Coldwell Banker Prime Properties, one of the largest real estate companies in New York, selected OpenDNS Enterprise because the service is ideal for supporting the organization's aggressive pursuit of technological excellence, efficiency and security.
Prior to deploying OpenDNS Enterprise the technology team at Coldwell Banker Prime Properties was facing the uphill battle of securing both company-owned devices and the employee-owned smartphones, laptops, tablets and other devices that are encouraged as part of the organization's support of BYOD or bring your own device. Though the organization is a large real estate company with ambitious IT and security goals, a department of just two employees serves hundreds of users, dozens of branches and satellite locations and supports thousands of devices (both company-owned and BYOD).
Since employees are independent operators and are expected to use personally owned systems as well as company-provided hardware, the Coldwell Banker Prime Properties technology team was searching for a way to prevent the proliferation of malware on the organization's networks without imposing access policies or installing software. Gabe DiSarro, IT Director for Coldwell Banker Prime Properties, explains, "Malware on our networks is a serious time waster and we risk losing revenue and disappointing our customers when our agents' machines are taken out of service. We were looking for a solution that would foster network stability, prevent and stop infections from spreading so we could reduce pressure on the help desk and keep our sales force up and running without interruption."
Coldwell Banker Prime Properties selected OpenDNS Enterprise because the service is perfectly suited to prevent both the download and spread of malware on networks that support a vast range of devices, from company-owned stationary computers and laptops to employee-owned tablets and smartphones, without having to purchase hardware, install software or manage updates. OpenDNS Enterprise prevents malware by blocking access to sites known to host malware as well as disabling communication between devices that are already infected and their online command and control center, thus rendering the malware useless and unable to proliferate.
Although the team looked extensively at on-premise appliances, they were searching for a solution that would allow them to avoid on-site hardware, improve centralized control, add visibility into the company networks, and ensure product longevity. The team selected OpenDNS Enterprise because the solution's cutting-edge cloud-based technology ensures the company avoids capital investments that will quickly go stale. DiSarro explains, "Even if OpenDNS Enterprise was price neutral or more expensive, it would still be the best model for us in our fight against malware. Fortunately, it actually offers us a lower total cost of ownership and allows us to remain leading edge and up-to-date with almost no maintenance on our part."
DiSarro explains that the geographically distributed nature of their business makes Web-based remote management not just a perk but a requirement. OpenDNS Enterprise's cloud-based management allows the team to make changes, view network insights and stats reports, and even deploy or modify new networks from anywhere, on any Internet connected device without site visits.
He continued, "OpenDNS Enterprise allows our web security to be completely transparent to our end users, without requiring software installations. If our agents bring their own devices onto our networks they're protected under our umbrella whereas previously we could only protect devices that were company owned."
DiSarro concluded: "Since deploying OpenDNS Enterprise the number of malware-related help desk tickets have been reduced by at least 90 percent or more and reports of malware originating on our network are essentially a thing of the past. OpenDNS is a part of what allows us to do more with less management, expense or worry."
About OpenDNS
OpenDNS is the world's leading provider of Internet security and DNS services, enabling the world to connect to the Internet with confidence on any device, anywhere, any time. OpenDNS provides millions of businesses, schools and households with a safer, faster and more intelligent Internet experience by protecting them from malicious Web threats and providing them control over how users navigate the Internet, while dramatically increasing the network's overall performance and reliability. For more information about OpenDNS, please visit: http://www.opendns.com.
About Coldwell Banker Prime Properties
Established in 1986 as an independently owned and operated affiliated company of Coldwell Banker Real Estate Corp., Coldwell Banker Prime Properties is the number one Coldwell Banker affiliate in New York State. The company offers complete residential services, mortgage services and commercial services through 500+ full-time agents and 16 branch offices across New York State.