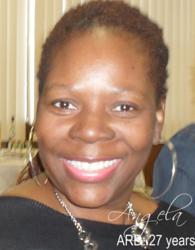 Before having adhesiolysis in Braunschweig, Germany, I suffered from a condition known as frozen abdomen. My prior surgeon deemed my condition "inoperable" and "too risky."
(PRWEB) May 16, 2012
Adhesion Related Disorder activist Karen Steward stated today that Angela Patterson, one of the patients Steward has helped in her work as a patient advocate, offers hope to U.S. patients who are still waiting for a solution to the debilitating pain adhesions. "Angela's case was extreme," Steward said, "but she has taken an important first step in escaping years of continued pain." Five months ago, Angela traveled to Braunschweig, Germany to have surgery with Dr. Daniel Kruschinski, a world-renowned surgeon who specializes in removing internal scar tissue, or adhesions, using a technique called gasless laparoscopy combined with the SprayShield adhesion barrier system, a product that has not been approved for use in the United States.
While Patterson's recovery has only begun, she is making progress in building a new life. Dr. Kruschinski is confident that the techniques he is using to remove intra-abdominal adhesions will help other patients like Angela. "We need experience with new treatment modalities and with new adhesion barriers. Every time I see a success I am getting stronger in believing in what I do. Having treated around 1000 adhesions patients -- and having followed their initial adhesiolysis with second- or even third-look surgeries -- I am certain that I am on the right path to developing a procedure for successful adhesiolysis."
Karen Steward, whose daughter Melissa had surgery with Dr. Kruschinski to remove abdominal adhesions after 14 years of undiagnosed pain, says that Angela Patterson serves as another example of how the American medical system has failed patients who suffer from Adhesion Related Disorder (ARD). "Angela is on the path to recovery right now because she didn't give up her search for a solution," Steward says. "Unfortunately, there are a lot of people out there with ARD who are losing the strength or the resources to keep fighting. Angela's case gives them hope that there is a solution."
Patterson expressed optimism about the future in a statement about her surgery. "Going to Germany was one of the best decisions I have ever made regarding my health. Dr. Daniel Kruschinski was able to penetrate through my frozen abdomen and take down the abdominal adhesions during my first surgery. As per Dr. Kruschinski, the surgery was difficult and took five hours just to take down the adhesions.
"Already, I knew this was a successful surgery. Dr. Kruschinski was able to do what every surgeon I have previously dealt with would not or could not do.
"Unfortunately, Dr. Kruschinski was not able to remove the adhesions that encompassed my intestines because of the danger of causing an enterotomy. So, unfortunately there is still a threat of having partial or complete obstructions because the adhesions are attached to my intestines. Dr. Kruschinski stated he is not a magician and does not know if I will in the future have any more obstructions. I truly thank him for his honesty, that way I am not under false impressions that I am adhesions free within that area of my body.
"The second look was a week later where Dr.Kruschinski administered the Sprayshield Gel barrier. There was a third look several days later to confirm there was no regrowth of adhesions.
"After the initial surgery my body felt lighter. Yes, there was some surgical discomfort as with any laparascopic surgery, but the pain was alleviated with medication. The next day I was able to eat without nausea or vomiting and my bowels moved freely without pain. I spent many days at Klinik Am Zuckerberg just resting because my body was so unimaginably tired.
"I have been home now for almost two months and I am on the mend, resting and being careful not to do too much as ordered by Dr. Kruschinski. I am still trying not to eat foods that will upset my stomach. My diet consists of yogurt, cooked fish, steamed vegetables and fruit. I highly avoid spicy foods, onions, garlic and peppers. I am still battling the symptoms of adhesions within my intestines and the discomfort that goes along with that, but I am thankful for the improvement that was made!
"I am trying to live my life with this new normal. I believe that Dr. Kruschinski saved my life! I thank Karen Steward for bringing awareness to the world about adhesions."
Karen Steward is the author of the book Doctors: Bound By Secrecy? Victims: Bound By Pain! Steward's daughter, Melissa, suddenly became ill at age thirteen. Originally diagnosed with Crohn's disease and sent home to live with the excruciating abdominal "attacks," Steward became convinced her daughter had been misdiagnosed. Uncovering the truth behind the illness, however, was a nightmare. Fourteen years passed before Melissa was properly diagnosed, yet a mere four-hour surgery relieved her daughter of the agonizing condition. Steward now dedicates much of her life to ARD awareness.