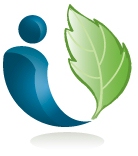 "All too often sites will add communities to listings and fail to update the information. We are striving, at LivingSenior.com, to expand our listings and maintain them for our readers."
(PRWEB) May 03, 2012
LivingSenior.com has seen an impressive growth online. This growth has meant expanding certain portions of the site, including community listings nationwide. Community listings are the backbone to any successful senior living site that strives to offer their readers the latest and most updated information. "All too often sites will add communities to listings and fail to update the information. We are striving, at LivingSenior.com, to expand our listings and maintain them for our readers." This statement came recently from LivingSenior social marketing manager James Connolly. We want to ensure that readers who visit our site are receiving valuable updated information.
This recent expansion is the first step in a long-term goal for the site. The overall goal is always to provide updated information and material for seniors seeking answers regarding benefits, financial arrangements and living arrangements during their retirement. The site has already created a proven record of accomplishment of listening to the senior community and providing the information they request. One of these requests was for informational websites that offer a full range of resources that are regularly maintained. In fact, during a recent poll many seniors complained that community listings on other sites were not maintained. This lack of maintenance allowed for many listings to remain active after a community had closed. The poll also showed that seniors and concerned family members value reviews of communities in their area. These reviews can be revealing and offer families a new insight into what a community offers to their residents.
LivingSenior plans to offer the community listings in conjunction with their ongoing top senior communities' article series. These articles and related financial planning blog posts will be used to offer a full scope of planning and information for seniors and families. By offering articles that feature top communities and offering valuable information on Medicare, Medicaid and private funding resources LivingSenior anticipates a high growth in readers and the ability to offer even further valuable information to the senior community.