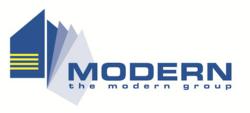 Australia (PRWEB) May 04, 2012
The solar power provider is offering NSW customers a premium price of 30 cents per kWh for any excess electricity exported back to the main grid.
South Australians will also receive a 44-cent rate from Modern, on top of the existing State Government FiT. All up, SA customers will be paid 60 cents for each kWh fed back into the power grid – more than double the current average electricity price of 21 cents estimated by the Alternative Technology Association.
This is good news for prospective solar customers, who have watched as many Government solar incentives have been reduced or abolished all over the country.
On a national level, the Solar Credits rebate is due to be cut by 33 per cent mid-year, sending customers scrambling to submit applications before the June 30 deadline.
Government solar feed-in tariffs in most states have been either scaled-back or closed completely.
The hugely popular NSW solar feed-in tariff ended in 2011, as did the WA FiT. Solar FiT schemes in Victoria and South Australia have both been substantially downsized in recent months.
Only Queenslanders can still qualify for the original FiT of 44 cents per kWh offered under the State Government's Solar Bonus Scheme.
The QLD scheme – introduced in 2008 – has been extremely successful in encouraging Queenslanders to invest in solar power. Indeed, according to a recent Clean Energy Council report, eight of the top 20 solar postcodes in Australia are located in the Sunshine State.
Modern advises NSW and SA customers considering solar to move swiftly to ensure they secure both the Modern solar feed-in tariff and the current Federal Solar Credit rebate. Solar rebates and incentives can result in savings of thousands of dollars on the cost of a solar power system.
SA and NSW customers interested in installing solar power to reduce their power bills and take advantage of Modern's solar feed-in tariff can arrange an obligation-free quote by visiting http://www.modernsolar.com.au or calling 1300 302 427.