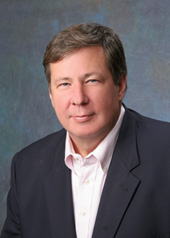 This was a very rigorous process that included subjective and objective evaluation," said Jonathan Farrington, CEO of Top Sales Associates. We are quite confident the 'real movers and shakers' in our industry have been identified—and duly recognized.
Atlanta, GA (PRWEB) May 02, 2012
PointClear founder and CEO Dan McDade was named a Top 50 Sales and Marketing Influencer for 2012 by, Top Sales Associates an international online (community) organization dedicated exclusively to the profession of sales. The list was published in the May 2012 issue of Top Sales Associates, the monthly TSA magazine.
"I am honored by this recognition," said McDade, who was also separately featured in this month's issue in an article entitled Focus on Dan McDade. "The sales and marketing business is highly competitive, with many stand-outs. That makes it especially gratifying to be recognized by Top Sales Associates for hard work, innovation and leadership."
The Top 50 were selected by a team of professional researchers who examined the credentials of 150 candidates. In addition, editors of leading sales resources were polled, and the online TSA community also had the opportunity to weigh in. Criteria used to benchmark each individual's impact within the sales space included:

Social media presence on LinkedIn, Twitter, etc.
Quality, regularity and popularity of written work, including books, blog posts, articles, etc.
Active engagement on recognized resource sites
A commitment to continually advance selling and marketing best practices
"This was a very rigorous process that included both subjective and objective evaluation," said Jonathan Farrington, CEO of Top Sales Associates and the first guest on PowerViews, a new educational video series hosted by McDade. "We are quite confident that the 'real movers and shakers' in our industry have been identified—and duly recognized," he added.
You will find full details HERE
McDade founded PointClear in 1997 with the mission to be the first and best company providing prospect development services to business-to-business companies with complex sales processes. He has been instrumental in developing the innovative strategies that drive revenue for PointClear clients nationwide—and positively influence and advance the field of marketing and sales.
In addition to his leadership role at PointClear, Dan is the author of The Truth About Leads, an insightful book that sheds light on little-known secrets that help focus B2B lead-generation efforts, align sales and marketing organizations and drive revenue. The book was published in 2011.
Dan is a board member and immediate past-chairman of the Technology Association of Georgia (TAG) Education Collaborative, an organization promoting STEM (science, technology, engineering and math) education in Georgia's middle and high schools. The Sales Lead Management Association named Dan one of the 50 most influential people in sales lead management in 2009, 2010 and 2011. In addition he was named a Top Sales Expert by Top Sales World earlier in 2012. Dan is also the author of ViewPoint | The Truth About Lead Generation, a blog exploring issues related to B2B sales, marketing and lead generation.
Additional, notable names on the Top 50 list include Seth Godin, Neil Rackham, Jeffrey Gitomer, Linda Richardson, Ardath Albee, Trish Bertuzzi, Paul Greenberg, Matt Heinz, Anthony Iannarino, Guy Kawasaki and Jill Konrath. All 50 on the list were deemed the "sales and marketing experts, gurus, commentators, authors and spokespeople genuinely influencing the way we think, sell and market companies/products/solutions in 2012," according to Top Sales Associates magazine.
About Top Sales Associates
Top Sales Associates is home to some of the most significant and original sales related initiatives in the world including: Top Sales World, Top Sales Management, and the annual Top Sales Awards. You can discover more HERE.
About PointClear
PointClear is your prospect development partner, providing the strategy, analytics and execution services needed to optimize sales and marketing processes, and drive revenue. Companies that achieve Optimized Prospect Development™ are assured virtually 100% of leads delivered by marketing to sales are sales-qualified … and up to 5 times more deals are closed. Founded in 1997, PointClear instills the cross-functional collaboration and operational excellence c-level execs need to increase sales and marketing effectiveness, decrease costs—and achieve optimum results. PointClear's president Dan McDade recently authored a book, The Truth About Leads. For additional information, visit PointClear's blog ViewPoint | The Truth About Lead Generation or http://www.pointclear.com or call (877) 582-9909.