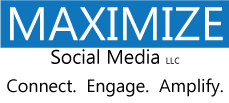 "We hope that users will see that Facebook apps are an incredibly important tool in achieving a solid return on investment in social media," said Mike McLaughlin, President of Maximize Social Media LLC
Los Angeles, CA (PRWEB) May 02, 2012
Social media agency Maximize Social Media LLC announced its new Facebook Application Integration and Management program today. The leading social media management firm will provide full integration and management of numerous Facebook applications that utilize Facebook's new Timeline for Brands. Such applications will include sweepstakes, coupons, voting contests, viral sharing, lead capture, and a product showcase.
Maximize's President, Mike McLaughlin, announced that he was excited that the agency could offer so many different applications that will help in several industries. Among the several categories of applications now managed and integrated by the Maximize team are as follows:
Sweepstakes: Contests and sweepstakes dramatically increase click to connection rates for businesses growing their page while also reducing their fan acquisition costs.
Deals and Coupons: Offering coupons and incentives drives traffic for online and traditional retailers.
Voting contests: Offering voting contests drives fan interaction, sharing and feedback for numerous businesses.
Viral sharing: Viral sharing can be particularly effective for nonprofits and encourages fans to recruit their friends to help.
Lead capture: Business to business clients can generate quality leads by offering free information to the prospect in exchange for joining the fan page or providing an e-mail contact.
Product showcase: The product showcase application helps drive quality traffic to an online store where users can purchase online.
"We are truly excited to be able to offer these applications that take advantage of the new incredible Facebook Timeline for Brands design," McLaughlin said. "We hope that users will see that Facebook apps are an important tool in achieving a solid return on a company's investment in social media."
Maximize invites businesses interested in social media management that includes application integration to contact the company for a no obligation consultation.
About Maximize Social Media LLC
Maximize Social Media (http://maximizesocialmedia.com) is a leading provider of social media management services for clients in over 40 different verticals. With offices in Florida and Los Angeles, Maximize provides social media consulting and Facebook advertising management for clients in English speaking countries such as the US, Canada, and Australia. The company also features social media management outsourcing for busy social media mangers looking for additional assistance on a white label basis.