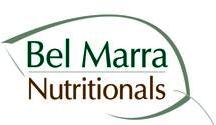 CEO and Spokesperson for Bel Marra Health, Jim Chiang commented on the findings saying, "with so much evidence pointing to serious cognitive after-effects of conventional breast cancer therapy, perhaps it is time to develop strategies to help prevent it."
Toronto, ON (PRWEB) May 04, 2012
Bel Marra Health, well known for offering high-quality, specially formulated vitamins and nutritional supplements, has commented on a recent study by Moffitt Cancer Center that investigates the long-term effects of conventional breast cancer therapies.
Researchers at the Moffitt Cancer Center worked with colleagues at the University of South Florida and University of Kentucky in a study that involved 313 women with early stage breast cancer who were being treated with either chemotherapy or radiation.
In order to assess the patients cognitive function the researchers tested their ability to solve problems (executive function), their verbal abilities and how quickly they were able to complete tasks under pressure (processing speed). The patients were tested six months after treatment and then retested 36 months after completing treatment. To assure accurate results, the researchers also tested a control group of women who did not have breast cancer.
Lead author of the study Paul Jacobsen, Ph.D. says, "we found that chemotherapy-treated patients performed worse than non-cancer controls in processing speed, executive functioning and verbal ability. These domains may be the domains most affected by chemotherapy,"
The researchers conducted the same test on women who underwent radiotherapy, and found that the women experienced the same reduction in cognitive abilities as the chemotherapy group.
In addition, the researchers found that the women in the control group experienced an improvement in cognitive function over time, while the women in the chemotherapy and radiotherapy group did not. According to Jacobsen, "Since patients report cognitive problems that interfere with their daily activities, early workups should include tests to determine cognitive functioning prior to treatment."
This is not the first study to link chemotherapy to long-term cognitive impairment; there are multiple others. CEO and Spokesperson for Bel Marra Health, Jim Chiang commented on the findings saying, "with so much evidence pointing to serious cognitive after-effects of conventional breast cancer therapy, perhaps it is time to develop strategies to help prevent it."
(SOURCE: "National Institute of Health", Chemotherapy-related cognitive impairment: the breast cancer experience, January 2012)
Bel Marra Health offers quality vitamins and nutritional supplements in formulations designed to address specific health concerns. All ingredients are backed with scientific evidence. Every product is tested for safety, quality, and purity at every stage of the manufacturing process. Furthermore, Bel Marra Health products are produced only in Health Canada approved facilities, going that extra mile to ensure our health conscious customers are getting top quality products. For more information on Bel Marra Health visit http://www.belmarrahealth.com or call 1-866-531-0466.
Bel Marra Health
100-7000 Pine Valley
Woodbridge, ON L4L 4Y8
pr(at)belmarrahealth(dot)com
866-531-0466
http://www.belmarrahealth.com