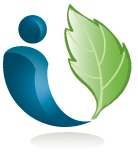 "We are pleased to welcome the Northbridge Companies as part of our nationwide listings. Northbridge believes in offering the next generation of senior living and we agree with that philosophy."
(PRWEB) May 05, 2012
LivingSenior.com has been growing rapidly in recent months. As part of their growth, they recently announced an expansion project that would increase their nationwide listings. These listings will expand over the coming months to include updated information regarding senior communities across the country. Recently the Northbridge Companies joined the growing nationwide listings at Livingsenior.com. "We are pleased to welcome the Northbridge Companies as part of our nationwide listings. Northbridge believes in offering the next generation of senior living and we agree with that philosophy." This statement recently came from LivingSenior.com social marketing manager James Connolly regarding the recent addition to the listings.
Northbridge Companies currently maintains over 322 assisted living units and they own and develop over 200 units of active adult housing. Their philosophy exists around offering the next generation of senior living. Many seniors feel that this outlook is necessary to the development of senior communities. With the rising number of baby boomers entering the senior community lifestyle, the need for change is evident. Northbridge works to offer several areas of change to benefit not only seniors who are already living within senior communities but also baby boomers entering the communities.
Independent and assisted living are the focus of Northbridge Companies communities. Residents within these communities, located in Maine and Massachusetts, enjoy a variety of lifestyle choices. Each resident enjoys customized and thoughtfully planned out homes. With programs like The Brain Gym, The Star Program and Senior Green this innovative community is a wonderful addition to the already growing list of quality communities on SeniorLiving.com. For more information on Northbridge Companies and other quality senior communities please visit LivingSenior.com and their informational articles at LivingSenior.com's Blog.