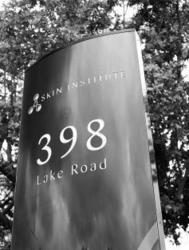 (PRWEB) May 03, 2012
The Skin Institute has treated over 20,000 patients over the last 10 years suffering from Cancer. The Skin Institute is the largest private multidiscipline centre in New Zealand. Their team of specialists and nurses are all post graduate trained in the management of skin cancer and are experts in this field. They are the only centre to offer all disciplines of advanced cancer management, from mole mapping to some of the latest advanced surgery techniques.
Based on factual data, the Skin Institute reports that New Zealand has the highest rate of skin cancer in the world. 45,000 serious skin cancers and close to 2000 melanomas are detected each year. Two out of three people are affected with melanoma or skin cancer in their lifetime. Most skin cancers fall into three categories; basal cell carcinomas, squamous cell carcinomas and melanomas. Basal cell carcinomas and squamous cell carcinomas are caused by repeated unprotected sun exposure.
However, there is some controversy as to whether or not melanomas are caused by unprotected sun exposure. Despite the disagreement, many, if not all, Dermatologists feel that the best available evidence suggests advising patients to lower their exposure to sunlight and recommending that they use a broad spectrum sunscreen with a high protection factor to help decrease the risk of developing melanoma.
Early detection is also critical. Dr Brent Anderson leads the Skin Institute Taranaki and is assisted by registered nurse, Kara Walsey. Dr Anderson is available to see the people of the region for full body skin checks, skin cancer checks and assessment, as well as free spot checks (for one or two moles/lesions of concern).
Dr Brent Anderson at the Skin Institute has well over 10 years experience in treating spider veins and varicose. He is also a member of the Australasian College of Phlebology (veins), a certified sclerotherapist, and has also completed his part 1 exams towards a fellowship. Dr Brent Anderson is also extensively trained in Ultrasonography for venous disease and he also performs all ultrasound studies and mapping for his patients. At present, Dr Anderson has treated over 800 patients during the last 10 years and he is a Southern Cross affiliated provider for the treatment of varicose veins and Ultrasound mapping.
Visiting specialists from the Skin Institute Group are also available to perform Mohs surgery – an advanced surgical technique that's effective in completely removing skin cancers. Today, Mohs is now widely accepted as one of the most effective techniques for removing Basal Cell Carcinoma and Squamous Cell Carcinoma (BCCs and SCCs), which are known as the two most common skin cancers. This technique spares a large number of healthy tissue while also most completely expunging cancer cells. The cure rates for both BCC and SCC stand at a massive 98 percent or higher which is significantly better than the rates for other standard methods.
The Skin Institute is covered by all insurance companies and is an affiliated provider to Southern Cross Health Society. The Skin Institute also offers a free spot check for 1 or 2 lesions of concern. These can be booked by visiting the Skin Institute website and filling in a contact request form.