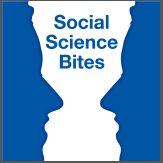 SAGE has long championed the value of the social sciences in shaping our understanding of society and culture
London, UK (PRWEB UK) 2 May 2012
SAGE, the world's leading independent academic and professional publisher, today announced the launch of a new podcast: Social Science Bites, a series of interviews with leading social scientists on different aspects of the social world.
The series is produced and presented by well known authors Nigel Warburton (Senior Lecturer in Philosophy, The Open University) and David Edmonds (Senior Research Associate at the Oxford Uehiro Centre for Practical Ethics) following the enormous success of their existing podcast series, Philosophy Bites, which has had more than 13 million downloads.
"We've been stunned by the success of Philosophy Bites which is listened to around the globe," said Nigel Warburton. "Short podcast interviews provide an excellent vehicle for communicating ideas in an accessible, direct, and interesting way. We're delighted that SAGE has encouraged us to turn our attention to the Social Sciences.
"This is a fantastic opportunity to engage with some of the most important issues of our day with leading thinkers and researchers. We've already recorded interviews on topics as diverse as the nature of the social sciences, equality, co-operation, children and the Internet, and the spirit of cities, and have many more interviews planned with top social scientists on a very broad range of topics."
The series is launching with three episodes: Danny Dorling on Inequality; Rom Harré on the Nature of the Social Sciences; and Richard Sennett on Co-operation. These will be available with transcripts from http://www.socialsciencebites.com (hosted on the international blog network http://www.socialsciencespace.com). Future episodes, released monthly, will include interviews with Sonia Livingstone, Angela McRobbie, Stephen Pinker, Steven Kosslyn, Stephen Reicher, and Avner de-Shalit.
"SAGE has long championed the value of the social sciences in shaping our understanding of society and culture," said Ziyad Marar, Global Publishing Director, SAGE. "As a true addict of Philosophy Bites I have long admired the creative energy and unobtrusive skill that Nigel and Dave have brought to each podcast. I'm thrilled to see them bring the same blend of intellectual enthusiasm and know how to Social Science Bites, and expect there will be wide interest among academics, media, policy makers and the general public."
To listen to the first episodes of the podcast and download transcripts visit http://www.socialsciencebites.com.
Notes to Editors:
Launch: Members of the press are invited to register for a free ticket to a launch reception where editors Nigel Warburton and David Edmonds will introduce this new series: 10th May, 6:30 – 9:30pm at The Institute of Contemporary Arts, 12 Carlton House Terrace, London SW1Y 5AH. Places are limited so please RSVP. Contact: mithu.lucraft@sagepub.co.uk
Initial podcast summaries:
Danny Dorling: Current inequality in the rich world is at the highest it has been since the 1920s. Hear Danny Dorling discussing the "staggering" disparity between rich and poor which has become a defining measure of our times. How did it happen? Why does it matter? And is it sustainable?
Rom Harré: "Everybody lives in a society...They want to know what it is they're living in," says Rom Harré in this exploration of the nature of the social sciences. How do they differ from the physical sciences? What challenges do they face? What is their value?
Richard Sennett: Co-operation is working with people to do things you can't do yourself. How can you co-operate with people who don't share your values? According to Richard Sennett, such co-operation is a craft that needs to be learnt.
Editor biographies:
David Edmonds is a Senior Research Associate at the Oxford Uehiro Centre for Practical Ethics. He is also a radio documentary maker for the BBC World Service: he has made programmes in over 60 countries, and has won many awards. He is the author or co-author of several books which have been translated into 25 languages. They include, with John Eidinow, the international bestseller Wittgenstein's Poker (short-listed for the Guardian First Book Award, Bobby Fischer Goes To War (long-listed for the Samuel Johnson prize) and Rousseau's Dog. With Nigel Warburton he co-runs Philosophy Bites (http://www.philosophybites.com), the popular philosophy podcast which has had 13 million downloads. David studied for undergraduate and postgraduate degrees at Oxford and has a PhD in philosophy from the Open University. He is a Contributing Editor for Prospect Magazine. He has held fellowships from the University of Chicago and the University of Michigan.
Nigel Warburton is Senior Lecturer in Philosophy at the Open University, an honorary associate research fellow at the Institute of Philosophy (London University), and Senior Research Associate at the Oxford Uehiro Centre for Practical Ethics. He was recently described in The Observer as 'one of the most-read popular philosophers of our time'. He is the main interviewer for the Philosophy Bites podcast (http://www.philosophybites.com) which he makes with David Edmonds. His books include A Little History of Philosophy, Philosophy: The Basics, Thinking from A to Z, The Art Question, Free Speech: A Very Short Introduction, and Ernö Goldfinger: the life of an architect. He has also edited a book about the photographer Bill Brandt. With David Edmonds he is co-editor of the books Philosophy BItes, and the forthcoming Philosophy Bites Back. His weblogs include Virtual Philosopher (http://www.virtualphilosopher.com) and Art and Allusion (http://www.artandallusion.com). Nigel regularly teaches courses on aesthetics for Tate Modern, and is a frequent contributor to BBC radio programmes as an interviewee and occasionally as a presenter. Further details about Nigel's publications and podcasts are available from http://www.nigelwarburton.com
SAGE is a leading international publisher of journals, books, and electronic media for academic, educational, and professional markets. Since 1965, SAGE has helped inform and educate a global community of scholars, practitioners, researchers, and students spanning a wide range of subject areas including business, humanities, social sciences, and science, technology, and medicine. An independent company, SAGE has principal offices in Los Angeles, London, New Delhi, Singapore and Washington DC. http://www.sagepublications.com