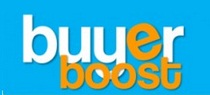 For a limited time only, Buyer Boost offers fully researched and custom-designed Facebook advertising campaigns and strategies designed for a client's specific target market.
Sydney, Australia (PRWEB) May 03, 2012
With over 900 million users worldwide (as of April 2012 and still counting), social media website Facebook continues to bring people together from all walks of life into a community where communication, entertainment, and information-sharing take centrestage. Undeniably, Facebook also continually presents a valuable business marketing opportunity for enterprising individuals, and local business advertising service provider Buyer Boost takes the lead in promoting small businesses and entrepreneurs through its brand-new Facebook ad campaign strategies tailored specifically for each client.
For a limited time only, Buyer Boost offers fully researched and custom-designed Facebook advertising campaigns and strategies designed for a client's specific target market. Clients will receive a step-by-step "how to" guide to setting up a Facebook campaign inside their own Facebook Ads account, exclusive advertising copy, headlines, images, targeting suggestions, and bidding strategies aimed at their particular market, and video training modules that help viewers gain a better understanding of the inner workings of Facebook Ads.
"Our highly trained team of experts has been designing Facebook Ad lead-generation campaigns for all types of companies, big and small, local and international," says Jennifer Sheahan, founder of Buyer Boost. "Now we are ready to share our inner secrets so that you can do it yourself, with the guidance and services of our team."
Small businesses typically provide a product or service with a distinguishing quality that helps customers identify and set them apart from their competition. With physical specialty stores often set in small neighbourhoods, or with business operations and transactions being fully or partially conducted online, it's easy to see how the demographic a small business caters to can be quite limited. By using Facebook for business, establishment owners and entrepreneurs will be able to reach and promote their goods and services to a significantly greater number of people.
Facebook users are surely familiar with the small, display-type advertisements located in the right sidebar of Facebook profiles and pages. Most of these advertisements promote games, quizzes, and other entertainment channels, so it's remarkably easy to spot when a business advertisement appears in their midst. Buyer Boost's campaign will provide clients with five headlines proven to attract the attention of consumers, ten unique images that present eye-catching, niche-specific imagery and are highly relevant to the client's offerings, and three advertising copy variations created to successfully generate high click through rates and low costs per click.
Creating an effective advertising campaign online is considerably easier to do online, as compared to more conventional marketing methods. It's much simpler to create multiple versions of an advertisement, test them on the Facebook public, and create similar advertisements to whichever was found to have performed the best, either by quality content, excellent image quality, or both. Buyer Boost can create such effective advertisements based on years of experience in finding out what users like and what they ignore. The company can also teach business owners to target the users who will find their advertisements on Facebook by selecting a number of variables such as age, education, gender, workplace, keywords, and even through relationship statuses.
As such, much of the tweaking and guesswork is taken out of the campaign creation process with the help of Buyer Boost's expertise. "We use all the knowledge and experience we've gained from running thousands of Facebook campaigns over many years, and poured it into these highly specialised campaigns," Sheahan adds. "So you only get what works, and we've cut out all the trial and error for you."
With Facebook, local business owners have a chance to reach their target audience as well as individuals from different backgrounds who may find themselves wanting to know more and to do business with them. Effective online advertising campaigns need not require hiring big-name agencies and undergoing costly research and development processes. With Buyer Boost, clients can confidently expect no less than social media marketing expertise in harnessing the power of Facebook for the successful promotion of their business.