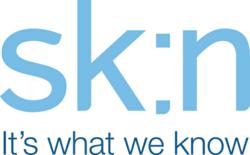 The risks of skin damage from UVA and UVB exposure are high. We see damage ranging from wrinkles, sagging and pigmentation spots through to the worrying early signs of skin cancer.
(PRWEB UK) 4 May 2012
The British Association of Dermatologists (BAD) is joining the fight against skin cancer with their Sun Awareness Week from 30th April to 6th May 2012. The campaign is designed to raise awareness of skin cancer and encourage people to regularly check their skin for early signs of damage. sk:n has 40 nationwide clinics that are seeing an increasing number of clients coming with suspicious moles and signs of sun damage. The company wholeheartedly supports educating the UK population around the risks of using sun beds and prolonged exposure to the sun. Earlier this year sk:n joined forces with Cancer Research UK in a campaign entitled 'R UV Ugly' offering free skin assessments and information to teenagers and women aged 28-44 years old.
Nursing Director Ruth Breeden of sk:n says, "The risks of skin damage from UVA and UVB exposure are high. There are damages ranging from wrinkles, sagging and pigmentation spots through to the worrying early signs of skin cancer. sk:n offers a host of treatments but prevention is really the very best way of staying safe and beautiful in the sun. Saying 'no' to sunbeds, avoiding the summer sun between 11am and 3pm, covering up with light clothes and sunhats and applying a good SPF product that is appropriate to skin tone will all help and Sun Awareness Week is really doing its bit to educate everyone with well researched and powerful independent research and information."
sk:n is part of the Independent Healthcare Advisory Service's 'Treatments You Can Trust' register and is uniquely qualified to assist those already showing signs of sun damage in their skin but continues to offer their support to campaigns such as Sun Awareness Week and educates clients about risk and prevention.
Director of Medical Services and aesthetic skin specialist at sk:n Dr Askari Townshend says, "Early sun damage may only be visible under a special light. sk:n has a specialist Visia system that can take a picture of one's face which then shows early sun damage beneath the surface. This helps formulate treatment which can nip problems in the bud before they even appear. UV light erodes the elastin and collagen in skin causing wrinkles, lines and sagging. Freckles, broken veins and a weakened ability to heal plus the very real threat of skin cancer are all part of sun damage. There are a range of treatments to help reduce the appearance of sun damage such as microdermabrasion, skin peels and lasers. All of these procedures help to stimulate new collagen and elastin production and some will help pigmentation problems such as sun spots. Suspicious moles should always be seen by a GP or dermatologist and should never delay!"
Good quality sun protection includes UVA and UVB filters, shielding skin from damage and lengthening the amount of time one can safely stay in the sun. sk:n like the British Association of Dermatologists stresses that complete sun avoidance is not an option as one need sunlight in order for our bodies to produce the Vitamin D required for strong bones and a healthy immune system. Treatments such as microdermabrasion and laser therapy promote healing, elastin production and create an even and smooth complexion, every client is offered an in-depth consultation and first class aftercare and there is little or no recovery time.
sk:n also offer a powerful range of sun care products that are rich in ingredients that soothe, nurture, restore and protect the skin. Choose from sk:n's suncare range:
sk:n Sunscreen in SPF30 and SPF50 provides effective protection against UVA and UVB skin damage. The skin is also protected against free radical damage as a result of the anti-oxidant Alpine Rose. RRP 200ml £25.00, 100ml £15.00
sk:n Aloe Vera Gel for soothing and cooling irritated skin, the soothing light gel also promotes healing. Perfect when spent a little too long in the sun. RRP 100ml £8.00
sk:n Anti-ageing Moisturising Cream with SPF 30 is an oil-free daily moisturiser that protects against harmful UVA and UVB rays. It is rich in anti-oxidants and active ingredients which prevent fine lines and wrinkles and help the skin look younger. RRP 50ml £18.00
Stay safe in the sun and check skin for signs of damage regularly!
For more information about sun damage prevention and Sun Awareness Week visit http://www.bad.org.uk. For more information, expert tips and advice on sun care products, sun damage treatment and skin assessments visit http://www.sknclinics.co.uk. To find nearest sk:n clinic call 0800 822 3088