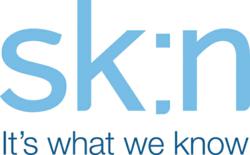 Warmer weather may make our natural sebum a little more liquid in consistency, which can create the illusion there is more oil.
(PRWEB UK) 4 May 2012
Everyone's skin is generally more hydrated in the summer because of the increased humidity in the atmosphere and warm weather, but that doesn't necessarily mean more sebum production. Humidity leads to perspiration which emphasises a shiny t-zone – so it seems as if the sebaceous glands are working overtime. And warmer weather may make natural sebum a little more liquid in consistency, which can create the illusion there is more oil.
What sort of problems can oily skin lead to (blocked pores, breakouts) and why? Could be said something about how a combination of the weather, combined with the use of heavy sunscreens can make the skin even oilier?
Oily skin suffers more from blocked pores and when combined with sunscreen (if not specifically adapted for oily skin) can lead to more breakouts, especially in the summer months. Look out for non comedogenic products which are less likely to cause oil build up and therefore less likely to cause whiteheads and blackheads. They're a lighter formulation and also have a matt finish – great for combating the oily shine.
sk:n Sunscreen SPF30, £25, is a light oil-free formulation that protects the skin from damage caused by UVA and UVB rays. The skin is protected against free radical damage as a result of the anti-oxidant Alpine Rose.
How can one deal with oily skin - should we adapt the skincare - what type of cleansers should we use now (should we change from balmy/ oily cleansers that worked in the winter to gel/ other lighter formulations) and please explain why?
In warmer weather oily skin is best cleansed with fresher gels or water-based lotions rather than heavier, oil-based creams. It's best to use gentle cleansing products that don't foam much (this is actually a good thing) and which contain the active ingredient salicylic acid which will dissolve oil, and it also has anti-inflammatory properties too-great for blemishes.
Try sk:n Vitamin-Rich Cleanser for oily skin, £11, with gentle glycolic acid for removing excess dead skin cells, and combine with sk:n Facial Exfoliating Cleanser for oily skin, £20, with salicylic acid component for dissolving oil and rejuvenating the skin.
What type of moisturisers should one use - any ingredients to look out for?
Oily skin still needs protection in the summer, but try a gel formulation which will be lighter. Or stick to serums-but be sure not to skimp on sun-protection.
How can one combat breakouts caused by oily skin during the warmer months - any specific ingredients to look out for and why.
Makeup can be a big culprit for blocking up pores, so keep it light. Don't pile on thick foundation or lots of powder in an attempt to cover up shine, as doing so can just clog up pores. With the humidity and perspiration too, it's likely to slip off anyway.
Cosmetic dermatologist, Dr Sam Bunting