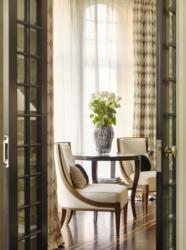 "We are incredibly excited about adding our own Property Consultancy Service to the mix," adds Faiza Seth (CEO of Casa Forma)
(PRWEB) May 04, 2012
Luxury architectural and interior design company Casa Forma are delighted to announce the addition of their Property Consultancy Service division to the business in May 2012.
This new initiative is an independent property search and acquisitions consultancy service that has the added benefit of having access to Casa Forma's bespoke interior and design services, allowing clients access to Casa Forma's architectural and design expertise when purchasing a property. Casa Forma has a track record of enhancing a property by both providing an improved layout that increases functionality, and then supplementing this with luxury interior design which increases the value of a property both intrinsically and commercially.
"We are incredibly excited about adding our own Property Consultancy Service to the mix," adds Faiza Seth (CEO of Casa Forma)
Casa Forma can offer you more…
Deciding on whether a property has the potential to become your chosen home can often require the expertise of an architect and/or interior designer. The Casa Forma brand can now offer all these services under one roof. Whilst the property team is dedicated to finding you a home or investment of your choice, as an additional service we are also able to utilise our in-house architectural and design services to assist during the buying process. Casa Forma is able to offer a tailored service for you to find the perfect property in your desired location. The property consultancy team will work very closely alongside the dedicated design team and together they can offer you a bespoke and personalised service from the beginning to the end of your journey.
Casa Forma is a bespoke luxury interior design, architectural design and property search company headquartered in London, UK. It was created to provide bespoke luxury lifestyle designs for all its clients. Casa Forma launched in January 2007 and currently has an experienced team of interior designers and architects, as well as CEO Faiza Seth. The team is led by world class experts from the fields of decorative and structural design.
In 2011 Casa Forma won two awards at the International Design & Architecture Awards that celebrates the best in interior design, architecture and innovation throughout the world with the aim to recognise talent, create opportunities and offer inspiration.
For more information please visit http://www.casaforma.co.uk