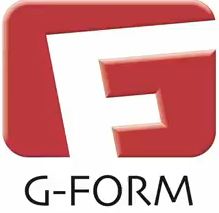 TORONTO, ON (PRWEB) May 03, 2012
State-of-the-art protective gear provider G-Form brings their RPT-based products to the 2012 Canadian Wireless Trade Show September 12th and 13th. Perhaps nothing demonstrates the physical wear and tear these laptop, smartphone and tablet protectors are designed to withstand better then their bowling ball smasher.
Everyone can relate to that awful feeling - when you suddenly, briefly lose control of your device. That's when gravity quickly becomes your greatest enemy - and the only thing standing between the floor and your valuable equipment is its casing.
G-Form's RPT, or Reactive Protective Technology, provides consumers with the extreme level of protection they demand for their devices. On display will be demonstrations of the incredible force these units can survive. G-Form units are shockproof, abrasion resistant and certainly able to withstand the rigors of daily use. Yet they are lightweight and stylish.
G-Form's innovative and grounding RPT athletic and consumer electronic products absorb over 90% of the energy from a high speed impact. The end result is no longer needing to choose between extreme protection and powerful performance, form and function.
G-Form's revolutionary protective sports and electronic gear is exclusively distributed through Arundel Distributions Canada - founded by Randy and Trevor Smyth. Randy is a successful entrepreneur with over 30-years experience in commercial lending and start up business. Trevor is currently a student at Brown University. Both have extensive experience with and ties to sports and the sporting goods world.
The entire line of G-Form products at be seen at Booth #430 at the 2012 Canadian Wireless Trade Show in Toronto this coming September. They can also be purchased at a wide selection of retail stores through Alberta, British Columbia, Saskatchewan, Manitoba and select locations in Ontario.
The annual expo, now in its second year, serves as the nation's wireless industry's main source for networking opportunities, offering access to thousands of customers, colleagues and key industry decision makers. Organizers anticipate over 250 exhibitors with over 5,000 in attendance
About Canadian Wireless Trade Show: We are the Canadian wireless industry's leading source for networking events offering Exhibitors exclusive access to thousands of customers, industry leaders and decision makers, plus insights into cutting-edge technologies in wireless. If you would like more information about our company, you can contact us at 905-494-0842 or email us at info(at)canadianwirelesstradeshow(dot)com.