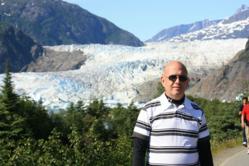 The Crowdfunding 101 workshop is from 1:00-1:45 pm on May 10, 2012 at Penn Station Plaza.
New York, New York (PRWEB) May 02, 2012
Crowdfunding... What is it? Who is it for?
To answer these questions and more, Crowdfunding kingpins, Robert Dobyns (founder & CEO of Conzortia Business Funding, Inc.), Brian Meece (co-founder & CEO of RocketHub), David Marlett (President of National Crowdfunding Association) and Ryan Williams (GrowVC) will present Crowdfunding 101: Using the Internet & Social Media to Fund Your Startup & Growth on May 10, 2012 at The Small Business Expo in New York.
Topics will include: Introduction To Crowdfunding, 4 Types Of Crowdfunding Models, Donation/Rewards-Based Crowdfunding, Equity-Based Crowdfunding For Investors & Business Owners/Entrepreneurs, Legal Issues In Crowdfunding.
Passage of the JOBS Act has generated enormous interest in crowdfunding. This workshop will answer many questions that individuals & business owners have about crowdfunding, what is permissible under current law and the future implications of crowdfunding for investors and businesses.
The Crowdfunding 101 Workshop is from 1:00-1:45 pm on May 10, 2012 at Penn Station Plaza. Space is limited, so pre-registration is required. Admission to The Small Business Expo is free. There is a $10 reservation fee for the Crowdfunding 101 Workshop.
To receive registration details for Conzortia's Crowdfunding 101 Workshop, visit http://www.Crowdfunding101Workshop.com.
For more information on crowdfunding, visit http://www.Conzortia.com.