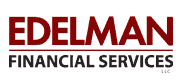 Fairfax, VA (PRWEB) May 02, 2012
Ric Edelman, the award-winning financial advisor and radio talk show host, celebrates 20 years of radio excellence – close to 1,000 shows – with his broadcast this weekend.
Edelman's show, The Truth About Money with Ric Edelman, featuring financial advisors Brandon Corso and Anderson Wozny (known on-air as Branderson), airs in 56 radio markets, including 25 of the 30 largest, such as WABC-770AM in New York, WLS-890AM in Chicago and WMAL-630AM in Washington, DC – the show's flagship station.
"It is a genuine privilege to do this show," said Edelman. "As I always say, 'Money doesn't come with instructions,' so I'm honored for the opportunity to share my knowledge with so many listeners from across the country."
Widely regarded as perhaps the country's most successful financial advisor, Edelman has been providing financial advice for 25 years; he is especially known for his ability to blend financial education with entertainment. In 2012, the show was ranked #2 as the most important weekend-only talk-radio show in America by TALKERS magazine(1).
For nine years in a row, Barron's has named Edelman one of the nation's top-ranked advisors and twice named him the #1 Independent Financial Advisor in the country(2). In 2012, the highly regarded industry website, RIABiz.com, named Ric the most influential financial advisor in America(3). Ric has appeared on the cover of two industry publications (Financial Advisor, April 2012, and The Register, December 2011) and Financial Planning magazine named Ric one of nine advisors with "vast Twitter followings" in 2012. His firm, Edelman Financial Services, manages $7.3 billion for more than 16,000 clients(4).
About Edelman Financial Services
The firm provides financial planning and investment management services for individuals and families, as well as 401(k) plans and businesses. The firm has won more than 75 financial, business, community and philanthropic awards. For more information call 888-PLAN-RIC (888-752-6742), or visit RicEdelman.com.
_______________________________________________________________________________
1 TALKERS' magazine ranking "250 Most Important Radio Talk Show Hosts in America" (April 2012) is based on courage, effort, impact, longevity, potential, ratings, recognition, revenue, service, talent and uniqueness of the talk show host.
2 Barron's ranking "Top 100 Financial Advisors" (2004-2012) and No. 1 ranked "Top 100 Independent Financial Advisors" (2009-2010) based on the quality of the advisors' practices, including client retention and compliance record, contribution to the firm's profitability, and the volume of assets overseen by the advisors and their teams.
3 RIABiz's listing of the 10 most influential figures in the RIA business is in recognition of notable, driven and influential executives who are advancing their firms and are considered to be movers and shakers in the Registered Investment Advisor industry.
4 As of December 31, 2011.