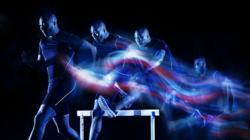 Inspired by Sport is celebrating the huge achievements of International Inspiration and captures how sport can be a real change for good.
(PRWEB) May 02, 2012
World-famous photographer Rankin has teamed up with London 2012 Organising Committee Chair Seb Coe and a host of Olympic and Paralympic athletes to mark the achievements of London 2012's international sports legacy programme, International Inspiration, in a special photography exhibition.

A preview selection of photographs can be downloaded here
Watch three minute video to mark the exhibition of sports starts telling how they're inspired by sport here
Inspired by Sport opens tomorrow at the Museum of London and showcases athletes captured by Rankin including Seb Coe, Denise Lewis, Colin Jackson, Tanni Grey-Thompson, Louise Hazel and James Ellington. These photographs convey the inspirational power of sport and feature alongside images – taken by a host of international photographers – of young people around the world whose lives have been enriched by the programme and are inspired by sport.
The exhibition highlights the work of International Inspiration, a unique partnership between UNICEF, the British Council and UK Sport, to realise London 2012's legacy promise to enrich the lives of 12 million children in 20 countries in time for this year's Olympic and Paralympic Games, a double-feat the programme achieved in February this year.
Each photograph demonstrates how International Inspiration is harnessing the power of inclusive physical education, sport and play to address issues that affect children and young people, such as gender equality, gang violence, lack of educational opportunities, life skills development, HIV / AIDS education and intercultural awareness in countries from Azerbaijan to Zambia.
The programme is fulfilling the promise made by Seb Coe on behalf of the bid team in Singapore in 2005 to 'reach young people all around the world and connect them to the inspirational power of the Games so they are inspired to choose sport...improving their lives as a result.'
Seb Coe, Chair of LOCOG said: 'Inspired by Sport is celebrating the huge achievements of International Inspiration and captures how sport can be a real change for good. I'm very proud that London 2012 is enabling positive change to happen to millions of children and young people around the world. I have been lucky enough to have met some of the young people being reached through the programme and to have seen how it is providing them with more opportunities in life.'
Sir Keith Mills, LOCOG Deputy Chair and II Foundation Chair said: 'Having now achieved our original objectives and made such an impact, it's important now for us to focus on continuing and expanding this extraordinary programme as a real legacy from the London 2012 Games.'
Olympic gold medallist and International Inspiration Ambassador Denise Lewis said: 'I have seen first-hand the impact International Inspiration is having on young people lives. When I visited India, I saw something truly special that is making a real and last difference to children of all abilities, social status and gender. Inspired by Sport celebrates a London 2012 legacy we can all be proud of.'
John, 12, from Zambia who features in one of the exhibition's photographs, said: 'I have learned life skills and about HIV and AIDS – as children in Zambia, it is important that we learn about transmission and prevention and also how to look after ourselves and live healthy lives. I love baseball and football as they both involve lots of running, which is good for my body!'
Inspired by Sport runs from 2-13 May 2012 and entry is FREE.
Notes to editors:
For further information please contact the London 2012 Press Office.
About International Inspiration
The International Inspiration programme is governed by an independent charitable foundation. International Inspiration is supported and funded by a mixture of organisations and Foundations, including Department for International Development (DFID), the British Council, the Premier League, UNICEF, the Department for Culture, Media and Sport, Comic Relief, the Laureus Sport for Good Foundation, the GE Foundation and individual donors. The programme is also supported by the Youth Sport Trust, the British Olympic Association and the British Paralympic Association and individual donors.
To enable longer-term impact, the programme is developed jointly with the governments, National Olympic Committees and National Paralympic Committees, where appropriate, of participating countries. The programme is supported and welcomed by the International Olympic Committee and International Paralympic Committee.
The vision of International Inspiration is to use the power of sport to enrich the lives of millions of children and young people of all abilities in schools and communities across the world, particularly developing countries, by offering them the opportunity to access and participate in high-quality and inclusive sport, physical education and play. The programme is already changing the lives of young people in twenty countries - Azerbaijan, Brazil, Bangladesh, Egypt, Ethiopia, Ghana, Jordan, India, Indonesia, Malaysia, Mozambique, Nigeria, Pakistan, Palau, South Africa, Tanzania, Turkey, Trinidad and Tobago, Uganda and Zambia - and has already enriched the lives of over 12 million children and young people.
International Inspiration was developed as a result of the commitment made by the London Bid team in Singapore in 2005 to 'reach young people all around the world and connect them to the inspirational power of the Games so they are inspired to choose sport'.
The school partnerships are managed by the British Council, which has long experience of linking schools internationally, working in partnership with the Youth Sport Trust, which utilises its expertise in developing teachers and young leaders through sport.
London 2012 Games partners:
The Worldwide Olympic Partners who support the London 2012 Olympic Games and the National Olympic Committees around the world are Coca-Cola, Acer, Atos, Dow, GE, McDonald's, Omega, Panasonic, Procter and Gamble, Samsung and Visa.
LOCOG has seven domestic Tier One Partners - adidas, BMW, BP, British Airways, BT, EDF and Lloyds TSB. There are seven domestic Tier Two Supporters – Adecco, ArcelorMittal, Cadbury, Cisco, Deloitte, Thomas Cook and UPS. There are now twenty-eight domestic Tier Three Suppliers and Providers – Aggreko, Airwave, Atkins, Boston Consulting Group, CBS Outdoor, Crystal CG, Eurostar, Freshfields Bruckhaus Deringer LLP, G4S, GSK, Gymnova, Heathrow Airport, Heineken UK, Holiday Inn, John Lewis, McCann Worldgroup, Mondo, NATURE VALLEY, Next, Nielsen, Populous, Rapiscan Systems, Rio Tinto, Technogym, Thames Water, Ticketmaster, Trebor and Westfield.
There is one domestic Tier One Paralympic Games-only Partner, Sainsbury's and two domestic Tier Three Paralympic Games-only Suppliers, Otto Bock and Panasonic. The London 2012 Paralympic Games also acknowledges the support of the National Lottery.
Museum of London:
The Museum of London tells the story of one of the world's greatest cities and its people. It cares for more than two million objects in its collections and attracts over 400,000 visitors per year. It holds the largest archaeological archive in Europe. The Museum has entered a new era with the launch of our £20million Galleries of Modern London in May 2010.
The London Archaeological Archive and Research Centre (LAARC) and the Centre for Human Bioarchaeology form part of the Museum of London's Department of Archives and Archaeological Collections.