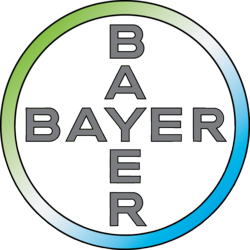 Bayer is excited about establishing this new breeding station, and we're looking forward to working with local experts, farmers and organizations in the Goehner community
Research Triangle Park, NC (PRWEB) May 02, 2012
Bayer CropScience is moving forward with plans to develop a new North American wheat breeding station and has entered into an agreement to lease and option to purchase 400 acres of land near Goehner, Nebraska, located 30 miles west of Lincoln in Seward County. The company will take possession of the land on May 1, 2012, and will develop the site as a focal point for Bayer CropScience's wheat breeding program in North America.
"Bayer is excited about establishing this new breeding station, and we're looking forward to working with local experts, farmers and organizations in the Goehner community," said Edward Souza, Global Wheat Breeding Manager for Bayer CropScience. "We expect that the work done at this site will result in exciting advances in wheat productivity and sustainability that will benefit famers in this region and ultimately the grain trade worldwide."
In 2010, Bayer CropScience AG and the University of Nebraska-Lincoln signed a non-exclusive agreement to improve wheat breeding and generate new wheat varieties. Since that time, Bayer CropScience has been working to identify a suitable site in Nebraska to establish its North American Regional Wheat Breeding Station.
Throughout the process, Bayer has worked with the State of Nebraska Department of Economic Development and Seward County Economic Development. The company will continue to work closely with these groups and the community in and around Goehner as development plans progress on the site.
"The addition of Bayer CropScience to the business community in Seward County is a welcomed addition, and exactly what we've been striving for in our local economic development efforts," stated Ryne Seaman, member of the Seward County Economic Development Board.
Bayer CropScience is committed to the improvement of wheat cultivation through research and education, and is working closely with local initiatives in support of growth in these areas. The Goehner breeding station will be part of Bayer CropScience's global network of wheat breeding stations situated in the heart of key wheat production regions. Additional breeding centers are planned in Europe and other regions over the coming years.
For more information on Bayer CropScience, visit http://www.bayercropscience.us or check out the newly launched Bayer CropScience social media hub, connect.bayercropscience.us.
About Bayer CropScience
Bayer is a global enterprise with core competencies in the fields of health care, nutrition and high-tech materials. Bayer CropScience, a subgroup of Bayer AG with annual sales of EUR 7.255 billion (2011), is one of the world's leading innovative crop science companies in the areas of crop protection, non-agricultural pest control, seeds and traits. The company offers an outstanding range of products and extensive service backup for modern, sustainable agriculture and for non-agricultural applications. Bayer CropScience has a global workforce of 21,000 and is represented in more than 120 countries. This and further news is available at: http://www.press.bayercropscience.com
Contact:
Media can utilize the hotline at 1-866-99-BAYER, or contact
Beth Roden
External Communications Lead
Bayer CropScience
Tel: (919) 549-2030
Email: beth.roden(at)bayer(dot)com
Twitter: Bayer4CropsUS
(USA-BCS-2012-0199)
©2012 Bayer CropScience LP, 2 T.W. Alexander Drive, Research Triangle Park, NC 27709. Always read and follow label instructions. Bayer and the Bayer Cross are registered trademarks of Bayer. For additional product information call toll-free 1-866-99-BAYER (1-866-992-2937) or visit our Web site at http://www.BayerCropScience.us.
Forward-Looking Statements
This release may contain forward-looking statements based on current assumptions and forecasts made by Bayer Group or subgroup management. Various known and unknown risks, uncertainties and other factors could lead to material differences between the actual future results, financial situation, development or performance of the company and the estimates given here. These factors include those discussed in Bayer's public reports which are available on the Bayer website at http://www.bayer.com. The company assumes no liability whatsoever to update these forward-looking statements or to conform them to future events or developments.