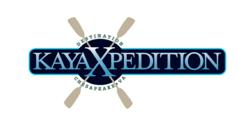 Chesapeake, VA (PRWEB) May 02, 2012
Chesapeake, VA Parks and Recreation announced today the schedule of events for KayaXpedition, a two-day event with competitive and fun paddle races, basic and technical skill demonstrations, safety tips and guided kayak tours exploring the city's secluded waterways.
KayaXpedition is an OpSail 2012 Virginia affiliate event and will take place June 9 – 10 at locations throughout the city. Space is limited for some activities and participants are encouraged to register online before June 4.
"Chesapeake's waterways have been a natural draw for kayakers and paddlers seeking outdoor adventures in Coastal Virginia for many years," said Kim Murden, tourism manager for the Chesapeake Convention & Visitors Bureau. "KayaXpedition is the city's opportunity to celebrate our area's rich maritime history. We're honored to be an affiliate of the region's larger OpSail 2012 Virginia bicentennial celebration."
KayaXpedition events include:
Paddle Like a Pro
June 9, 2012, Oak Grove Lake Park, 10 a.m. – 3 p.m.
Need to master a maneuver? Get to know your kayak with local experts at Oak Grove Lake Park on Saturday, June 9. Professionals will offer paddlers hands-on training for maneuvers and paddle strokes. Demonstrations will also include basic instruction and technical skills. Area outfitters will be on site with the latest kayaking gear and vessels for attendees to peruse. Cost is $10 - $35 per person. On site registration will be available.
Ready, Set, Paddle! Competitive and Fun Paddle Races
June 9, 2012, Great Bridge Lock Park, 2 – 4 p.m.
Competitive and fun paddle races will take place at Great Bridge Lock Park at 2 p.m. Both events are open to kayakers, canoeists and stand-up paddlers (SUP). The competitive race will follow a six-mile course, which was designed by local kayak instructor Chuck Conely. Cost is $25 per person. All race proceeds will go to the local Virginia Beach chapter of Team River Runner (TRR), a national, non profit organization providing active duty service members and veterans an opportunity to find health, healing and new challenges through whitewater boating and other paddling sports.
Guided Kayak Trips
June 10, 2012
Choose your adventure with guided kayak tours of Chesapeake's historic waterways! From a picturesque sunset paddle to wildlife watching along the tranquil Northwest River, experts will lead five guided kayak trips on June 10. Tours will leave from Northwest River Park & Campground (10 a.m. – 1 p.m.), Great Bridge Lock Park (9 a.m. to 1 p.m. and 2 p.m. to 6 p.m.) and the Great Dismal Swamp Boat Ramp (9 a.m. to 1 p.m. and 2 p.m. to 6 p.m.) Cost is $25 to $40 per person, depending on location. Participants are encouraged to bring water and snacks for these half-day excursions.
"This is our first year for KayaXpedition, but we're committed to making it an annual event and one of the region's largest kayak festivals," said Kevin Kaul, head of outdoor programs for Chesapeake Parks and Recreation. "No matter your individual skill level or interest, this two-day event offers something for water sport enthusiasts of all ages."
KayaXpedition sponsors include the Chesapeake Convention & Visitors Bureau; the Chesapeake Parks and Recreation Department; Wild River Outfitters; Liquid Lessons; Team River Runner of Virginia Beach; FOX 106.9; WNOR-FM 99; Kelly's Tavern; and the Great Bridge Battlefield & Waterways History Foundation.
The event is an affiliate of OpSail 2012 Virginia, a collaboration between Operation Sail Inc. (OpSail), the United States Navy, Norfolk Festevents, and hundreds of national, state and local organizations that commemorates the Bicentennial of the War of 1812. Other Chesapeake events held as part of OpSail 2012 Virginia include the American Indian Festival, June 2 and 3, and the Tall Ship Celebration with free deck tours of the A.J. Meerwald, June 9 and 10.
Registration, directions and additional event details are available at http://www.KayaXpedition.com. For more information about KayaXpedition or other OpSail 2012 Virginia events, visit http://www.VisitChesapeake.com/things-to-do/opsail-virginia-2012/.
About City of Chesapeake Parks and Recreation Department
The City of Chesapeake Parks and Recreation Department exists to meet the diverse needs of the community through recreational activities, cultural events, and maintenance and beautification of rich outdoor spaces. With the assistance of a city council appointed citizen advisory board, this department oversees the operations of recreation, parks, athletics, community center, senior, therapeutic and leisure divisions.
About Chesapeake, Va.
Consistently ranked among the country's top 100 best places to live by Money magazine, Chesapeake, Va., is a unique blend of urban and rural settings with a delightful array of shopping, dining venues and cultural activities mixed seamlessly with historic sites, secluded waterways and scenic natural wonders. Nestled in the heart of Coastal Virginia, Chesapeake's convenient, mid-Atlantic location is within 750 miles of two-thirds of the U.S. population and just minutes from neighboring destinations including Norfolk's downtown scene, the Virginia Beach oceanfront and historic Colonial Williamsburg.
Chesapeake's winning combination of accommodations, meeting venues, attractions and outdoor recreational activities makes it a natural choice among meeting planners, group tour and leisure travelers.
For more information, visit http://www.visitchesapeake.com.