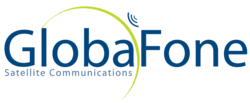 I am very proud of where the GlobaFone team has taken us...
-Lou Altman, CEO
Portsmouth, NH (PRWEB) May 03, 2012
GlobaFone, a leading provider of global cellular and satellite communications solutions celebrated its fourteenth anniversary this past month. GlobaFone is the largest satellite communications service provider in New England and one of the leading satellite industry advocates in the sector. GlobaFone provides satellite solutions from Iridium, Inmarsat, Thuraya and Globalstar to government and enterprise organizations that need reliable communications solutions when faced with disrupted or non-existent systems.
"I am very proud of where the GlobaFone team has taken us," said GlobaFone CEO, Lou Altman. "GlobaFone clients thrive because we focus on their results and there is a payoff – we have clients that have been with us for six, eight, ten, and even 12 years. Clearly we are doing something right for them."
The service level GlobaFone offers; from inclusive minute plans to pooled airtime to the legendary GlobaFone kit, far exceeds the industry average. "There is an incredibly powerful value proposition for our clients knowing that we are truly looking out for their best interests," said Altman. "They really appreciate that level of dedication and the results speak for themselves."
ABOUT GLOBAFONE:
GlobaFone of Portsmouth, NH is an award-winning provider of global wireless phones to Federal, State and Local Governments, as well as corporate clients. GlobaFone's solutions include cellular service for lease with roaming in over 200 countries as well as local cellular service in numerous locations and five brands of satellite communications. They provide their services to clients across the US as well as internationally.