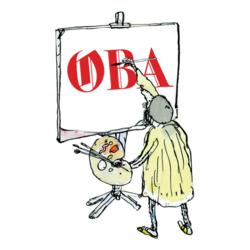 "I would encourage all over 60s artists in this country to enter the awards." Clare Pardy, Ecclesiastical Insurance
Gloucester (PRWEB UK) 3 May 2012
The Oldie magazine and fine art and heritage insurance specialist Ecclesiastical have joined forces to create the annual Oldie British Artists Award (OBA) to celebrate the work of artists aged 60 and over as a counterblast to the unmade beds of the YBAs (Young British Artists). Open to all artists with a UK passport, applicants must have reached the age of 60 by the end of 2012.
The OBA Award aims to recognise the achievements of older British artists and specifically to celebrate figurative art: pictures which are recognisably derived from the real world.
The new award has already secured an impressive judging panel. Chaired by painter and sculptor Maggi Hambling CBE, it includes Richard Ingrams, Editor of The Oldie, Huon Mallalieu, Arts Correspondent of Country Life, Philip Athill of Abbott and Holder Gallery, and Clare Pardy, Fine Art Underwriting Manager at Ecclesiastical.
Richard Ingrams said: "We are all familiar with rooms full of formaldehyde and rotting meat and sump oil and exploding sheds. So we thought it was high time that the art world was encouraged to produce a spot of painting. Let's hope the OBA Award does just that. "
Clare Pardy added: "It is a real privilege to support this inaugural award and I hope this is the start of a fantastic new tradition for the over 60s' art scene. At Ecclesiastical we are celebrating our 125th anniversary this year and are taking the time to look back, recognise our achievements and be proud of our heritage. What better way to mark the occasion than get involved in creating a new tradition. I would encourage all over 60s artists in this country to enter the awards and help us get off to a flying start."
Entries must be submitted by 31 July 2012 and must be on paper or canvas created using any materials (oil, watercolour or acrylic). No larger than 36" x 30", the work must have been executed since 1 January 2011. An artist may only submit one work.
The shortlist of the top ten will be announced on 17 August followed by the final judging in September. The winner will be announced on 16 October 2012 at an awards ceremony at the English Speaking Union in London.
Further information on the OBA, entry criteria and competition terms and conditions can be found at http://www.ecclesiastical.com/oba
For further information, please contact:
Katri Link, Press Officer
Ecclesiastical Insurance
Tel. +44 (0)1452 873162
E-mail: katri.link(at)ecclesiastical(dot)com
About Ecclesiastical
Ecclesiastical provide charity insurance as well as insurance for the education, care and faith sectors, heritage buildings and fine art. Founded in 1887 to provide insurance for the Anglican Church, it now offers a wide range of commercial insurances as well as home, travel and wedding insurance, selling through brokers and direct. Ecclesiastical also offers a range of ethically screened investment funds and has a team of Independent Financial Advisers.