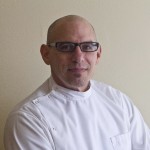 I see Osteopathy as a form of expression.
Toronto, Ontario (PRWEB) May 02, 2012
Paths to Vitality, a leading provider of alternative care services, today announced that the acclaimed former dancer and choreographer Phillip Drube has joined its Toronto osteopathic practice as an apprentice.
Now in his third year of studies at the Canadian Academy of Osteopathy, Philip has re-kindled his passion for osteopathy, a safe and gentle treatment deeply rooted in science and based on more than 100 years of clinical practice around the world.
Osteopathy emphasizes the body's ability to heal itself. Osteopathic practitioners encourage this self-healing capacity through manual treatment.
"I was deeply interested in Osteopathy as a pre-med student," said Drube. "But then I discovered a new passion: dance. And that become my life for more than 30 years."
Drube enjoyed a distinguished dance career. He danced with the Danny Grossman Company and was a company member of Toronto's Dancemakers and Desrosiers Dance Theatre. He went on choreograph and direct his own works for stage and dance on film. Drube holds a BA in Arts and Sciences from the University of Toledo and a MA in Dance from The Ohio State University.
Drube has always been interested in the mind-body awareness disciplines and thinks that may have had an influence on an unusually long career as a dancer that lasted until his late 40's.
"After graduate school people assumed I would end up as a tenured professor of dance at a university," says Drube. Instead, he focused his attention on the highest level of dance in the professional community.
As Drube's dance career concluded, the question he faced was: "What can I do that I can put my heart and soul into and be truly passionate about? How can I best help people achieve balance in their lives? The answer was, intuitively, already there: osteopathy. That's because mind, body and spirit are still in the spotlight."
Like other professional dancers, Drube had a small percentage deducted from his paycheques for the Dancer Transition Resource Center. To his surprise, Drube found himself actually using the Center's services and even won its Peter F. Bronfman award. He used the award to help finance his osteopathic education.
Now that Drube has come full circle between dance and osteopathy, he sees some direct correlations. "Technique and discipline are essential but I see osteopathy as a form of expression. I used to treat people through my abilities as a performer. Now, I need to transcend my understanding of the mechanisms of human phsyiology in order to treat people through the art of healing, " he says.
Drube's approach to health and wellness is governed by the principles of classical osteopathy. With careful considerations to the individual, this leads to a more balanced and vitalistic expression, physically, mentally and spiritually. Drube believes physiological integration and stabilization is essential for resolution of personal issues and to live towards one's potential.
The Founders of Paths To Vitality, the husband and wife team of Nancy Medeiros and Jared Postance, see a good match. "We are delighted to welcome Philip to our practice," said Postance. "We are all dedicated to promoting health and wellness of our patients by guiding them to find a balance in their spiritual, emotional and physical lives. We all believe that patient care must encompass an evaluation of this triad before true health and wellness can be achieved. We all strive to provide their patients with the most up-to-date Osteopathic manual therapy."