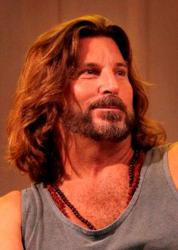 "My meditations are incredible and my zest for life has returned. I feel truly blessed."

Scott Cahoy, Costa Rica

Los Angeles, CA (PRWEB) May 04, 2012
The Self Awareness Institute just launched a new membership program and training in Self Realization that is conducted using the latest in technology to make their programs accessible to students around the world. Classes are conducted via teleconference, typically using Skype, and information is accessed through playbacks, email and a membership site on-line. Twice a week students dial in via telephone or webinar and then tune in via Shaktipat, a spiritual energy that the Master transmits to students all over the world.
Most students find the Self Awareness Institute through browser searches, from listening to Swami Steven's Enlightenment Radio broadcasts on Live365.com, iTunes podcasts, YouTube sites, article sites or dozens of other digital media. The Self Awareness Institute now has thousands of students in over 120 countries and most of them are connected and learning on line.
The Self Awareness Institute was founded in 1985 after Steven Sadleir completed his apprenticeship with the great Kundalini Master Yogiraj Vethathiri Maharishi, and has been teaching through seminars and retreats for decades, but the digital presence is what has grown SAI into one of the largest meditation groups in the world.
Steven Sadleir is director and guru of the Self Awareness Institute and author of several books, including his most recent called Self Realization and the best-seller Looking for God, which is a compendium of all the world's religions, spiritual paths and teachers. This American guru has studied with dozens of spiritual masters and is recognized as a Master in his own right in two lineages from India.
The new Self Realization Course is conducted on Thursday evenings and Sunday morning Pacific Standard Time, and is ongoing so students interested in going deeper in meditation and awakening their consciousness can join in any time. The course is $50/month and begins May 10th. Free introductory teleconferenced meditations and talks are still provided each month by the Self Awareness Institute.
For more information
Kim Mason
949-355-3249
Bob(at)SelfAwareness(dot)com